Galane Gold Ltd. said it has closed its previously announced acquisition of a majority of the issued and outstanding ordinary shares of Galaxy Gold Mining Limited, a gold mining company with operations in the Mpumalanga Province of South Africa.
The company with operation in Botswana said it will make an offer to all other shareholders of Galaxy to acquire the remaining Galaxy Shares on economically equivalent terms.
Galane Gold entered into share purchase agreements with certain majority shareholders of Galaxy, pursuant to which a wholly-owned subsidiary of the company agreed to acquire approximately 74% of the issued and outstanding Galaxy Shares in, exchange for 18,334,492 common shares in the capital of the company (the "Common Shares"), with an aggregate value of approximately Cdn.$2.3 million, based on a deemed price of
Cdn.$0.125 per Common Share, and common share purchase warrants (the "Warrants") exercisable to acquire an aggregate of up to 4,076,599 Common Shares for a period of two years at Cdn.$0.175 per Common Share.
Galane acquired 66% of the outstanding Galaxy Shares with the remaining 8% of the Galaxy Shares held by the majority shareholders of Galaxy expected to close within the next few weeks.
Chief Executive Officer of Galane Gold Nick Brodie said they are pleased to have completed the acquisition of Galaxy saying the move is a significant asset to their portfolio.
"Our experienced management team looks forward to taking an underperforming asset and returning it to full and profitable production within the next 12 months. The team can draw from the experience gained in revitalising Mupane and an in depth knowledge of mining and processing in the greenstone belt, including in Barberton itself," Brodie said.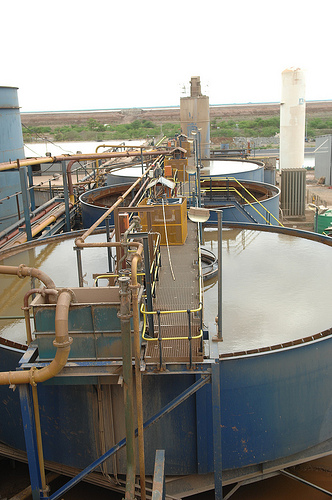 "From our due diligence we have confidence that the potential of the Galaxy asset will assist Galane in being able to operate in any realistic gold price environment. To support that confidence we are currently in the process of completing a National Instrument 43- 101 technical report and commencing a pre-feasibility study to support the expansion of Galaxy's operations up to 50,000 ounces per annum."
Galaxy has been operating with a working capital deficiency which has led to disputes with critical suppliers and contractors. As a result Galaxy has also not met all of its statutory requirements.
"This has required an extended review of the business to satisfy ourselves that Galaxy can be resurrected to its historic production levels. This represents the first step in our strategic plan to build a mid-tier gold company through the acquisition of near term production assets, with existing mine and processing facilities which will present us with the ability to increase both resource and production in easy manageable steps," he said.
Galaxy's mining assets are located on the Barberton Greenstone Belt, approximately 10 km to the west of the town of Barberton in the Mpumalanga Province of South Africa and include several historical mining operations on the BGB as well as tailings storage facilities comprised of previously mined and processed material. The mining of gold in South Africa began in Barberton, where the first traces of alluvial gold were discovered in 1874.