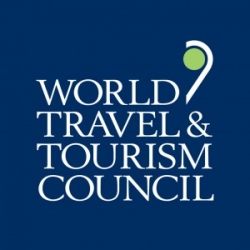 New Chair of the Awards Fiona Jeffery OBE opened the ceremony, telling the packed auditorium that the awards "shine a light on outstanding examples of business practice".  The finalists reflected the breadth of leaders in responsible tourism today, and showed the importance of collaboration, whether with guests, communities, staff or wider stakeholder groups.
The luxury sector was represented by Soneva Group, winning the Environment Award for a wealth of innovative schemes, including a compulsory climate levy paid by all their guests, which has raised millions for community projects around the world.
At the other end of the financial scale were Reality Tours & Travel, which runs a social business operating tours in the slums of Mumbai's Dharavi in collaboration with the people who live there. When the company's founder Krishna Pujari collected the award, he dedicated it to them.
Likewise when Helena Egan, Director of Industry Relations at TripAdvisor, received the Innovation award for the company's GreenLeaders programme – just two years old yet already the largest such scheme in the world – she thanked their many partners, the likes of UNEP, ITP, Rainforest Alliance and Earthcheck – "without whom we couldn't have done it."
Introducing the People Award, Jeff Rutledge from AIG Travel said the finalists were "all opening up opportunities of working in tourism to new audiences", and this could not have been more true than for the eventual winner – the Spanish hotel chain Confortel Hoteles – who work tirelessly to normalise the position of disabled people in their staff, to the point that in two of their hotels there are now 70% of the staff with some form of disability.
The final award showed the impact of taking collaboration right up to a destination level, and so ensuring that local people and visitors both reap the benefits of sustainability initiatives. The Slovenian capital Ljubljana won the Destination Award, and when Petra Stusek, General Manager from Ljubljana Tourism received the award she explained the benefits and challenges of how sustainability in the city is fully integrated for benefit of locals and visitors.
"Two years ago people found it difficult to see whole centre of capital city closed to traffic," the said. "Now we couldn't imagine otherwise." Congratulations to all Tourism for Tomorrow winners. (World Travel and Tourism Council)