The rebuild of Wilderness Safaris King's Pool Camp, due to open mid-June 2019, is a reaffirmation of the company's commitment to driving sustainable ecotourism in Botswana's Linyanti, and protecting vital wildlife corridors that transcend country borders along the Kavango-Zambezi Transfrontier Conservation Area (KAZA TFCA).
"At King's Pool, biodiversity conservation has remained the core of our purpose since we opened in 1995. With the Linyanti situated at the fulcrum of the KAZA TFCA, we have always understood the part that we play in the preservation of this pristine wilderness area. Having the world's largest elephant meta-herd and many other species passing through seasonally requires sensitive conservation initiatives that will contribute to the sustainability of wildlife as well as the area itself", commented Wilderness Safaris Botswana MD, Kim Nixon.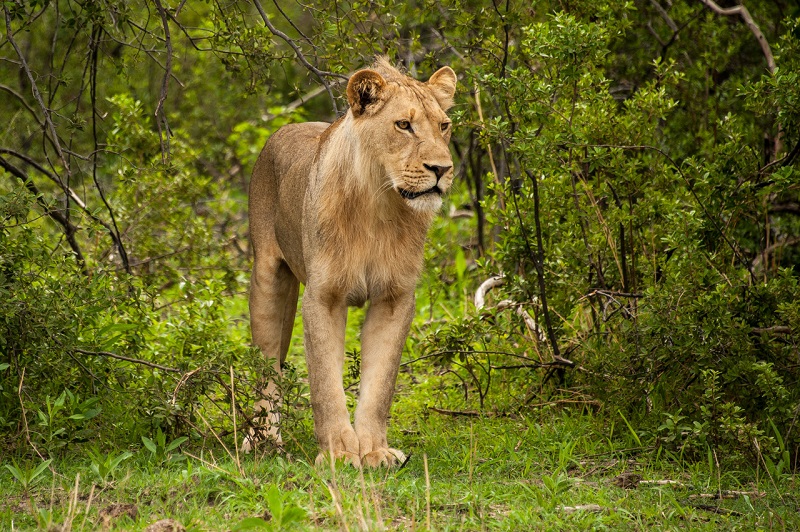 The camp's deep commitment to conservation has motivated the implementation of a tree nursery and a tree-wrapping project where the latter aims to protect some of the big trees within the Concession by wrapping their trunks in wire mesh, which discourages elephants from debarking them with their tusks. In addition, a salvinia weevil breeding programme is being introduced in order to help control the alien invasive weed, Salvinia molesta, found in the waterways. Guests will also be able to help plant trees and make a meaningful contribution to the restoration of the area.
The Linyanti, located between the Okavango Delta and Chobe National Park, is not only an important corridor for the successful migration of large numbers of wildlife, but is also home to lesser-known species such as wild dog, and sable and roan antelope. It has also been internationally recognised as an Important Bird Area, given its outstanding diversity of bird species, particularly in summer when the migrant species have returned and breeding plumage is on show.
In an effort to develop a comprehensive biodiversity inventory of the fauna and flora found in Wilderness Safaris Botswana's areas of operation, intensive biodiversity surveys are scheduled to take place in July and December 2019. These will be accompanied by the development and implementation of monitoring programmes for habitats alongside various species of animals and plants, which will aid Wilderness Safaris to better conserve these areas.
King's Pool continues to operate under Wilderness Safaris' 4Cs sustainability ethos of Commerce, Culture, Community and Conservation. As part of the camp rebuild, as much of the existing material from walkways and flooring from the previous structure has been reused to create screens and decorative wall detail for the new camp. It is 100% solar powered, and operated according to Wilderness Safaris' Group Environmental Minimum Standards, which outline best environmental standards. All waste water is treated through the use of two above-ground sewage treatment plants, purifying the water sufficiently to allow it to be discharged back into the environment.
"As a leading ecotourism company proudly born and bred in Botswana in 1983, we are committed to minimising any negative impacts resulting from our operations, whilst maximising our positive impacts on conservation and community empowerment. We are dedicated to driving a culture within our organisation that values and promotes sustainability, not only within our business but in all aspects of day-to-day life", noted Kim.