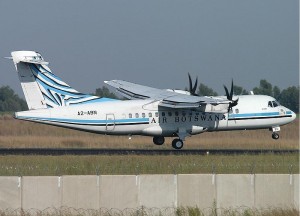 Air Botswana said after a short suspension, the Airline has reinstated with immediate effect services on the Maun – Cape Town and Maun – Kasane routes.
The airliner owned 100 % by government of Botswana said at their inception, the two routes were earmarked to be the gateway between premier tourist destinations in Botswana and South Africa.
"However these routes were affected by operational problems that Airlines have come to experience. It is after a favorable evaluation and stabilisation of our operations that a decision was made to resume services on these routes," the airliner revealed.
It added that: "Our focus at Air Botswana is to give every passenger the best flying experience we can. This means on-time flights, maintaining our fleet in top condition, and being friendly and professional with our customers. By reinstating these routes we can focus our attention on the passengers who have come to expect high levels of service from us while contributing towards the growth of the tourism industry in Botswana."
"Our valued Air Botswana customers can make bookings on these routes with immediate effect."