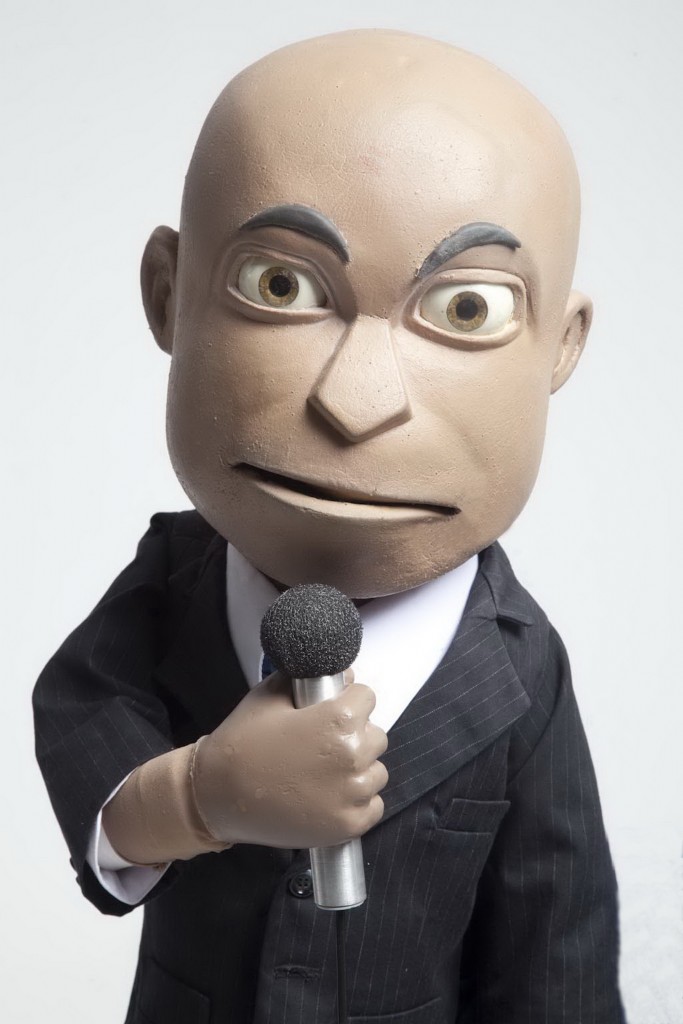 The 3rd Annual International Heavyweight Comedy Festival (HICOFEST) is coming to Gaborone on March 27th at Gaborone Sun Hotel with South Africa's most sought after and in demand comedians.
The 1st Annual HICOFEST was headlined by the Mashabela Galane, Deep Fried Man and Sifiso in December 2013. However, in 2014 the organisers decided to move the event to March and the 2nd annual event was headlined by Thapelo 'Tips' Shampoo Seemise.
Major Moves Comedy is now back with the 3rd installment headlined by the razor sharp comedy of Conrad Koch and Chester Missing. Events coordinator for Major Moves Comedy Gaolathe Kediemetse revealed that having produced the past two international annual shows, they wanted to showcase a different form of comedy and a top notch ventriloquist who is hot and in demand now is just what the audience ordered.
"Another benefit of the event is Conrad will workshop local comedians on this type of comedy which is not yet practiced in Botswana."
Conrad Koch is one of South Africa's most in demand comedy talents and the winner of the 2010 Entertainer of the Year award. He combines hilarious comedy with world-class puppetry, and has done so for over fifteen years to local and international acclaim.
He has worked all over the world, been featured on local and international television and is a frequent guest at some of South Africa's biggest comedy events – the Comics Choice Awards, Blacks Only, the Smirnoff Comedy Festival, the Vodacom Comedy Festival, Metro FM Comedy Experience, etc.
With a Master Degree in Social Anthropology, Conrad Koch is South Africa's top ventriloquist. A pioneer & trailblazer he has single handedly introduced the art form of ventriloquism to the broader local audience. This unique ability mixed with his intelligent & culturally aware comedy has seen him receive both local and international acclaim. Without a doubt one of the country's most unique performers and as a result has become of the most sought after entertainers in South African show business.
It is more recently with his puppet Chester Missing's role as the political analyst on etv & eNCA's Late Nite News with Loyiso Gola that Conrad Koch has broken new ground in the world of ventriloquism, globally. Such has been the impact of Chester Missing's no holds barred interviews with the country's foremost political figures on the show that he has become one of the most interviewed comedians in the country. Chester Missing won the The Times‬ Comic's Pen Award at the 2014 Comics Choice Awards.
Chester Missing's importance to the South African political landscape was highlighted when he was invited to cover the ANC Elections at Manguang as part of eNCA's team of reporters. In 2013, Late Nite News was bestowed with the highest honour in television worldwide by being nominated in the comedy category of the International Emmy Awards. As a vital cog of the show – Conrad Koch & Chester Missing have played a huge role in this nomination and are certainly taking ventriloquism, puppetry, political satire and downright intelligent comedy in this country to the highest levels.
The 3rd HICOFEST will also feature Botswana's most funny and acclaimed stand-up comedian Bafana 'Ribcracker' Letsatsi, alongside top female comedienne Kelekwang 'Rekunde' Mophaleng, 2012 President's Day Champion Odirile Brooks, Phenyo 'The Master' Phaladi and 2014 President's Day Champion Oefile 'Mawee' Mokgware. There will also be talents from other countries such as Mapuru 'Cura' Makara from Lesotho and Peter Royston from Zimbabwe.
Always known for bringing up and coming comedians to the forefront of Botswana comedy, each show we see a new comedian introduced and given chance to share stage with top acts. For the 3rd HICOFEST, Ommusitse 'Stix' Magacha all the way from Maun will be given a chance to showcase his clean, high energy, fun and clever comedy. Stix was first featured at the Cracker Night and this will be his first time sharing a stage with international comedians on a bigger stage.
"We have had tremendous support for our past shows from both the public and the media alike. We promise a rocking show with this production as the Department of Arts Culture has helped us financially. We have fresh new lineup and people must come and experience the best and ultimate entertainment from beginning to the end," said Kediemetse.
"Our main aim really is to see standup comedy growing in Botswana and as part of entertainment and also contribute positively to lives of the comedians who can be able to make a living off comedy like elsewhere in the world," he added. Media sponsor for the show is Yarona FM while Department of Arts Culture (under the Ministry of Sport, Youth and Culture) and Major Moves Comedy are financial sponsors. Tickets for International Heavyweight Comedy Festival are available at Webtickets & Spar outlets priced from P200 single and P300 double. The show starts at 8pm.