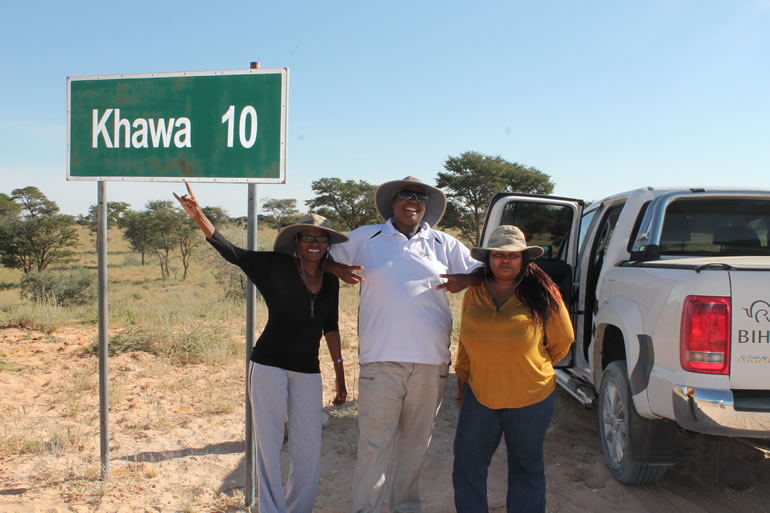 Botswana Insurance Holdings Limited (BIHL) Trust says it will aid the development of Khawa Village—with the pledge made recently at the annual Khawa Dune Challenge and Cultural Festival held this past weekend.
BIHL Trustees; Ngwatshi Enyatseng and Dr. Rosaleen Nhlekisana, together with BIHL Group staff members, Batho Mongale and Tebogo Sefhemo, shared the news before attendees of the now infamous sporting and cultural festival, noting this comes as part of the Trust's longstanding reputation to help uplift communities.
BIHL Trust Administrator, Tebogo Keepetsoe said the BIHL Trust, since its inception in 2007, has committed towards helping uplift and support communities across the nation. "We strive to effect sustainable impact that will help empower those within our community thrive in a manner that ultimately enhances their way of living," she said.
The Trust has identified the residents of Khawa as a key beneficiary of a yet-to-be revealed project, with more details to be announced soon. The village of Khawa, in the heart of the Kgalagadi, is primarily known for its tourism potential and rich cultural heritage. The community sees its greatest economic activity during the now annual Khawa Dune Challenge and Cultural Festival.
BIHL Trust continues to champion sustainable philanthropy across a number of areas, including: poverty alleviation; economic empowerment projects; development of human resources through education and training; social welfare services, including youth development; and public health. In addition, The Trust drives public recreation including sports; rural development and conservation of the environment. Through various initiatives in these spaces, the BIHL Trust aims to ultimately build stronger communities for a better tomorrow.
The BIHL Trust drives the project on behalf of all subsidiaries of the BIHL family, including Botswana Life, Bifm and Legal Guard. "Having identified our next project in Khawa, the task before us is to ascertain the key needs and resources already in play so that the impact we strive to make is a relevant, sustainable one. We're excited to work together with the community in Khawa to make a real difference."