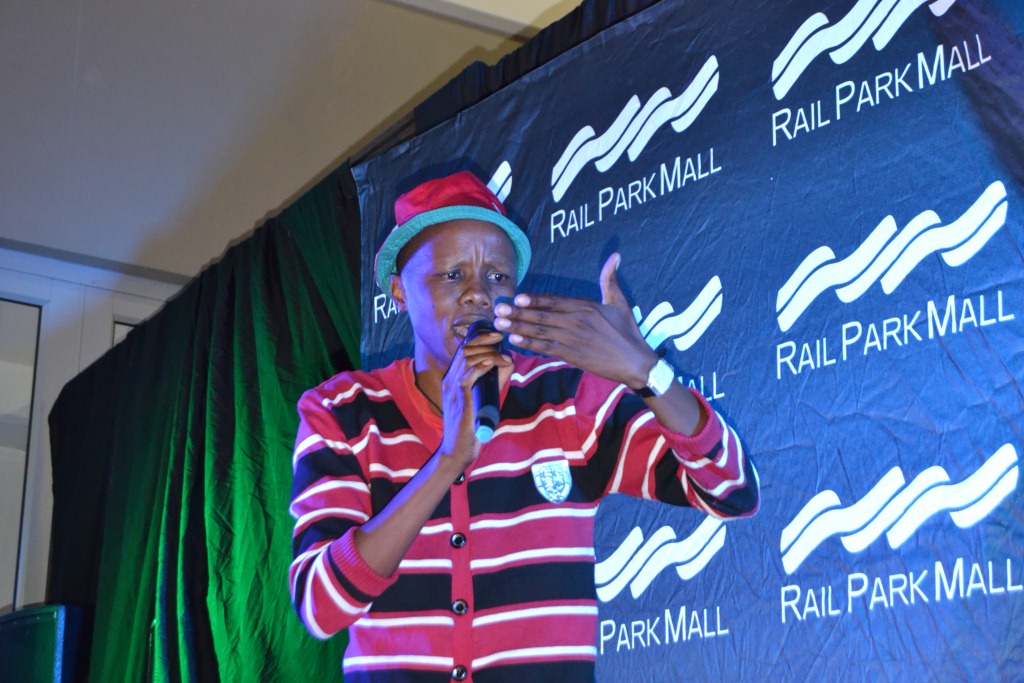 ESP has been the buzzword in the local media fraternity and across social media platforms. However, Major Moves Comedy is bringing a different form of ESP to Mahalapye, Tonota and Maun in the form on eComedic Stimulus Performances (the E is as silent as the k in knowledge). Known for mouthwatering and non-stop laughter productions, Major Moves Comedy has put together 3 shows namely 2nd Annual Home Coming Comedy in Mahalapye, Tonota FC Comedy Night and the 1st Annual My Maun Experience Comedy Night.
The Home Coming Comedy night aims to showcase the best of the best talent from all over Botswana. It features 2015 President's Day Comedy Champion Mawee from Gabane, Phenyo "The Master" from Mochudi, Queen of Comedy Rekunde from Maun, Boniface from Mmankgodi and Zozo all the way from Dikhukhung in the Goodhope-Mabule constituency.
The event is slated for Christmas day, a day after the Home Coming Concert, and it will be held in a relaxed and buoyant space at Cresta Mahalapye. Events coordinator for Major Moves Comedy Gaolathe Kediemetse said, "Having hosteda successful event last year featuring top local stars, we are back with a fresh new lineup of comics who are hot and in demand now. We have added a new twist to the event with the host being veteran broadcaster and Dj Owen Rampha better known asMr O who will surprise a lot of people as he unveils his humorous side and showcases his hosting skills."
The same lineup will travel to the popularMingles restaurant in Tonota the following day.They will collaborate with Tonota FC to host a comedy night where they will help raise the much needed funds for the first division football team. Always known for bringing up and coming comedians to the forefront of Botswana comedy, each show we see a new comedian introduced and given chance to share stage with top acts. For this series of ESP, Katlo 'K-Lo' from Kopong will be given a chance to showcase his fresh humorous material.K-Lo was first featured at the Cracker Night and has also been featured on the morning programme on BTV.
On Sunday the 27th, the ESP will move to Maun for the 1st Annual My Maun Experience (MME) Comedy Night. The event is part of the official MME lineup of events and will see 3 more Maun comedians (Ouza, Stix and Lira) added to the lineup.
"We are excited to be working with a reputable company such as Major Moves Comedy when it comes to comedy productions, as this will be the first comedy event for MME. We are even more excited that the lineup will boast of 4 comedians from Maun, which will get patrons to really experience Maun comedy. I'm personally looking forward to the comedy night, as most of the guys have been performing around the country and now they will get to experience and share their Maun experience on the night and beyond", said Dose Mosimanyane of DOC entertainment which is organising a series of events under the banner My Maun Experience.
Kediemetse concluded by saying, "We have had a great year from Heavyweight International Comedy Festival (HICOFEST) featuring Chester Missing, through the Francistown Comedy and Poetry Night featuring Mashabela, not forgetting one of our comedians Phenyo "The Master" getting a standing ovation in South Africa, to our 1st big event at GICC featuring Tol Ass Mo. We are alsograteful of the tremendous support we got from both the public and the media alike. We promise a rocking show with this production as we will be stimulating the festive season with top notch performances. We have fresh new lineup and people must come and experience the best and ultimate entertainment from beginning to the end". Tickets for the ESP comedy shows are available at the respective venues. All the shows start at 7pm.