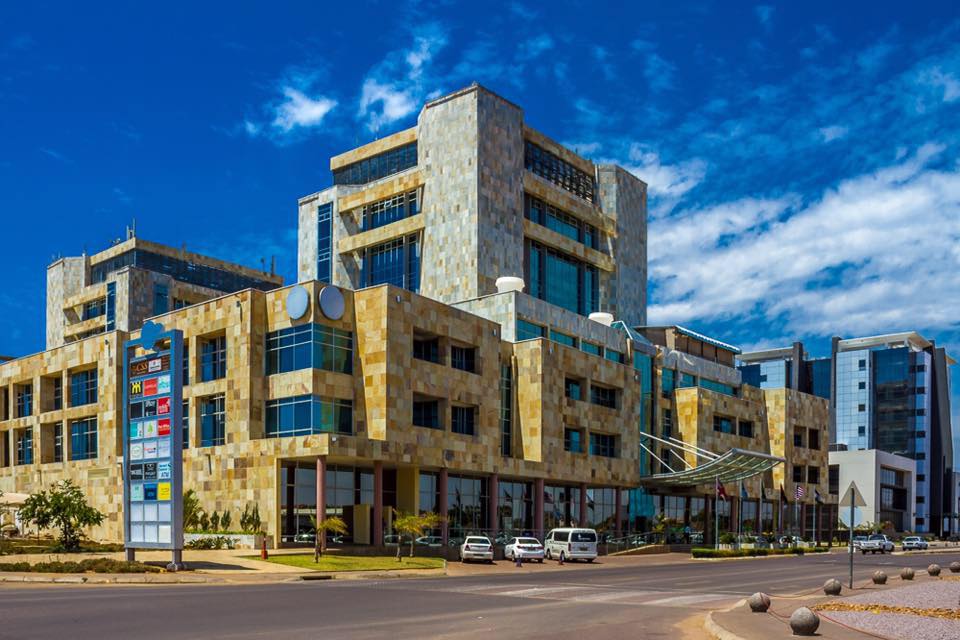 Visitors to Masa Centre will have no doubt noticed the ongoing renovations at Botswana's leading luxury hotel. Lansmore Masa Square, now renamed Masa Square Hotel, has for the last few months been undergoing a little nip/tuck, and the results thus far continue to impress many. This comes as part of a long-term strategy to redefine the local hospitality industry.
The brand has, since it first opened its doors four years ago, always strived to bring innovation and best quality to ensure Batswana are treated to only the finest in an increasingly evolving hospitality market. This continues to be the case, with the brand revamp and renovation of the foyer, restaurant and café underway in a bid to up the proverbial ante.
Said Hayden Bowl, Rooms Division Manager, Masa Square Hotel, "We always like looking and delivering the very best for our guests, be it an impromptu business meeting or for those who come by for a quick drink with friends after work. What we have been working on is a revamp and renovation of a number of areas of the ground floor. This is in an effort to ensure a constantly fresh, ever-modern aura. The hotel's facelift is by no means complete, and yet what can be seen already is just a taster of what can be expected from the final product."
Guests can now look forward to a new and modern restaurant area, or its more informal café option spilling out onto a glorious wooden deck, perfect for sundowners or a low-key evening with friends in the bustling piazza. Business travelers will find the new and state of the art business centre particularly useful, continuing to enjoy dedicated satellite Internet connection and convenience. A new look, new logo, and tweaked name are just some of the many exciting developments underway since the hotel came under new management in late 2015.  
"We are fortunate to have grown with our guests in the last four years, and we continue to evolve to ensure all of our stakeholders benefit from a modern, dynamic brand. This is the same business and family that Batswana and even our out of town guests know and love, now even more!"  concluded Bowl.
All properties, including social media, can be found under "Masa Square Hotel", with immediate effect. Masa Square Hotel forms one of the hospitality properties under Natural Mystik. Masa Square Hotel is managed by AHA Hotels and Lodges, who also manages Chobe Marina Lodge.