Hilton Garden Inn Gaborone is set to ensure true culinary splendor as it prepares to open doors to Batswana in the New Year, with Head Chef, Prince Keokgale, already working to ensure both menu and experience for guests is wholly unrivalled.
Said Hilton Garden Inn Gaborone General Manager, Evan Harrington, "Chef Prince is a true talent and his passion for what he does is very much in line with the Brightheartedness we strive to nurture at Hilton Garden Inn Gaborone. Preparations and training have been underway for some time now, helping ensure that when our doors open, and indeed our kitchen, Chef ensures only the best culinary experiences."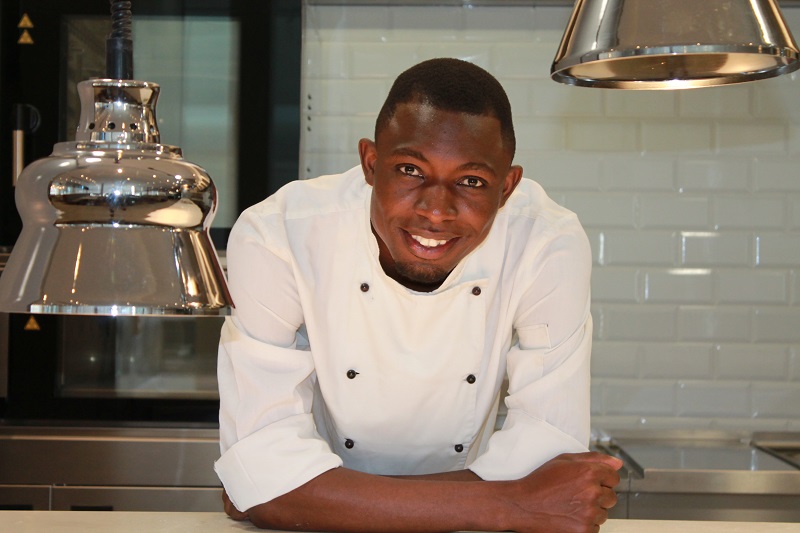 Chef Prince is passionate about how culinary efforts can be used as a true means of communication, and looks to enchant all guests that come into Hilton Garden Inn Gaborone with his culinary magic. Prince holds a Certificate in National Craft from Madirelo Testing and Training Centre (MTTC), and has vivid experience in the local hospitality sector. He has previously worked as the Head Chef in Serowe, Commis Chef and then Sous Chef in Phakalane, Senior Chef in Gaborone, and Specialty Chef for a private company.
Said Chef Prince, "We vow as the culinary team at Hilton Garden Inn Gaborone to focus on every detail that stands to make our guest experience that much better, right from the herbs we will carefully pick from the garden to the quality of culinary tools we use in our kitchen. For me, guests enjoying food I have helped create is the fuel that burns my culinary passion. We are truly excited to share our passion with the diners in our restaurant, who can look forward to simple, yet tasty dishes that are made to share or nibble on whilst you work in our social spaces."