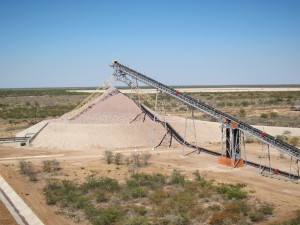 Lucara Diamond Corp. said its Senior Vice President, Anthony George has terminated his employment with the company to join Lundin Gold Inc. as Vice President Project Development.
George played an integral part in the development and construction of the Karowe Mine which is currently producing some of the world's most exceptional diamonds.
"Tony has been an important member of the Lucara team since he joined the Company in December, 2009. His project management skills and extensive expertise assisted greatly in bringing Lucara's first operating mine into operation," William Lamb, President and Chief Executive Officer said.
"We would like to thank Tony for his contribution and wish him well as he transitions across to Lundin Gold."