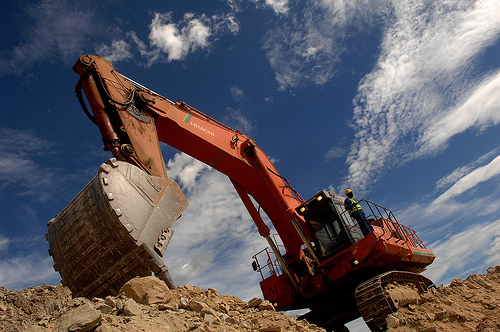 Galane Gold Ltd, the un-hedged gold producer and explorer with mining operations and exploration tenements in Botswana said it has entered into a secured US$5m loan facility and gold prepayment agreement with Samsung C&T U.K. Limited.
Pursuant to the agreement, Samsung has agreed, subject to certain conditions, to provide a US$5m loan facility to Galane Gold in return for the sale and delivery by the company's Botswana operating subsidiary, Mupane Gold Mining (Pty) Ltd., of a minimum of 1,607 ounces of gold per month for a period of two years (38,568 ounces in aggregate) payable by Samsung at a fixed discount rate to the then prevailing spot price upon delivery.
It has also been agreed that Samsung is also provided with the further exclusive option to purchase all gold produced by Mupane above 1,607 ounces per month on a non-discounted basis at the then prevailing spot price for such two year period. The loan facility is repayable by the Company over the two year period by way of 18 equal principal payments commencing seven months after the initial advancement of the facility.
According to the agreement, the facility shall be secured first by a pledge of the shares of Mupane and then replaced with a first charge against the assets of Mupane. Using recent industry forecasts on gold price, it is anticipated that the arrangement will have an approximate cost of capital of 9.1% per annum. The arrangement requires neither hedging nor share dilution.
The advancement of the facility is subject to certain conditions precedent and is expected to close on or about August 29, 2014.
The Company intends to use the proceeds of the facility to repay early and in full the outstanding debt and accrued interest owed to IAMGOLD Corporation with the balance for general corporate and working capital purposes.
With the repayment of this debt, all related covenants at the parent company level of Galane Gold including those prohibiting the payment of dividends, share repurchases, and certain other corporate activities will be removed, allowing the Company significant additional flexibility in its pursuit of shareholder value creation.
Chairman Ravi Sood said after a period of thorough strategic, technical, legal, financial and management due diligence of Galane Gold by Samsung, 'we are very pleased to have entered into this arrangement which demonstrates Samsung's support for our company'. "We are optimistic that this initial arrangement will pave the way for additional collaboration in the future," he said.