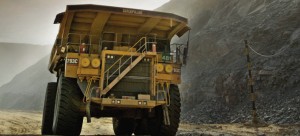 The De Beers Group of Companies' 2012 Report to Society, which summarises the company's performance in operating responsibly and sustainably across the diamond pipeline, has been published.
The report outlines changes in the group's sustainability strategy resulting from the integration with Anglo American plc group, the Sales Agreement with the Botswana government and other key developments across the economics, ethics, employees, communities and environment performance areas.
Philippe Mellier, De Beers Group CEO in his introduction explains why operating responsibly and sustainably sits at the heart of De Beers' approach to business. "Our understanding of sustainability is shaped by the issues that matter to the people touched by our product as it travels from our mines through the value chain until it is ultimately given as a gift of love or personal achievement," Mellier said.
"These issues include the expectation of consumers that the diamonds they purchase have been brought to them in a manner consistent with these values. They also include the objectives of our partner governments and communities to realise in full the social and economic benefits that diamond mining can generate, both during mining operations, and in catalysing socio-economic activity that delivers value long after the diamond resource has been exhausted,"  he added.
The 2012 performance highlights include the payment of US$3.9 billion or 74.9% of total diamond sales revenues to stakeholders in Africa, including governments, suppliers, employees, and shareholders (2011: US$4.37 billion or 68.4%). These revenues represent De Beers' single biggest economic impact and provide a catalyst for economic activity and investment.
During the year, 21% of rough diamond sales were to Sightholders in producer countries (2011: 20%). "This is the equivalent of rough diamond sales totaling US$1.14 billion, out of a total of US$5.5 billion (2011: US$1.3 billion from total sales of US$6.47 billion)."
De Beers also said 336,292 diamond sector employees worldwide are covered by the Best Practice Principles Assurance Programme, De Beers' bespoke ethical, environmental and social compliance programmes.
It added the global expenditure on community social investment totalled US$39.3 million (2011: US$42.6 million) including in-kind social investment, philanthropic and socio-economic programme expenditure, Social and Labour Plans in South Africa, and Impact Benefit Agreements with Aboriginal communities in Canada. [Data for 2011 has been restated from US$34.7 million reported previously, reflecting the inclusion of all direct and indirect IBA payments, in line with the figure reported for 2012].
De Beers continued to manage almost 200,000 hectares of company-owned land, specifically set aside for biodiversity conservation. This is five times more land than our mining area of 40,806 hectares.
"In 2013 De Beers will continue efforts to further develop our understanding of how our sustainability leadership position drives value-creation for our business, in turn creating shared value for our stakeholders across the diamond pipeline," noted Mellier.