Diversified mining services company Ausdrill Limited has provided an update on the approximately A$800 million, five-year underground mining services contract at the Zone 5 Mine in Botswana recently awarded to Ausdrill's subsidiary, Barminco, from Khoemacau Copper Mines (Khoemacau).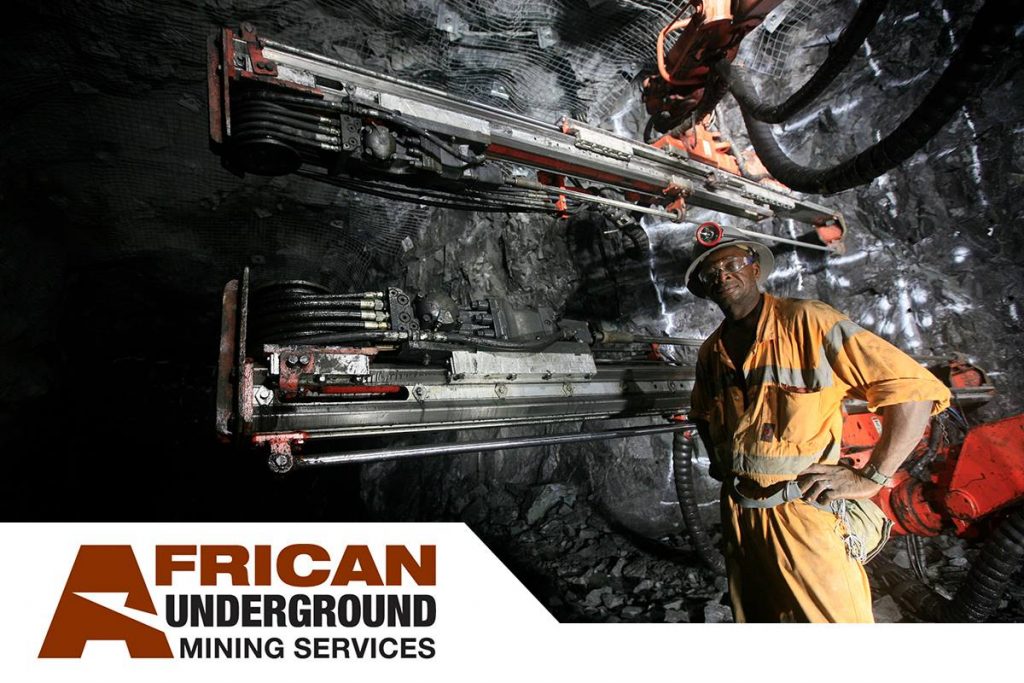 As per Ausdrill's ASX release on 24 June 2019, the contract was subject to Khoemacau Project funding closing. 
Ausdrill Managing Director Mark Norwell said: "This is one of the largest contracts awarded to Barminco and a major opportunity for Ausdrill under our international growth strategy.
"We are delighted that the funding package has successfully closed and look forward to delivering on this significant project, with preparations underway for us to commence mining services at the Zone 5 mine in December 2019."
Khoemacau's Zone 5 operation is a new, large and long-life mine development project located in the highly-prospective Kalahari copper belt in Botswana. Under the contract, Barminco will perform mine development, establishment of underground mine infrastructure, diamond drilling and mine production at an initial rate of 3.6 million tonnes per annum of copper ore with multiple expansion opportunities.
Cupric Canyon announces closing of the funding package for Khoemacau
The company said subsequent to its announcement of 25 February 2019, a US$85m equity component has been added to its Project Funding Package, bringing total available funding to US$650m. Further, all components of the Package has closed simultaneously, and first draws are underway.
Funds advised by Global Natural Resource Investments (GNRI) will invest US$15 million, further to its current equity investment, while Resource Capital Fund VII LP (RCF VII) has subscribed for US$70 million of ordinary equity in the Khoemacau group of companies, giving it an effective 11.9% interest in Khoemacau.
In February 2019, Cupric, which at that time was the sole owner of Khoemacau, (together referred to as the "company") announced the signing of a US$565 million project funding package that comprised: a US$275 million senior debt facility from Red Kite Mine Finance ("RKMF"); and a US$212 million to US$265 million silver stream from RGLD Gold AG ("RG AG") a wholly owned subsidiary of Royal Gold, Inc. ("Royal Gold"), and a US$25 million subordinated debt facility from RG AG.
This funding from RKMF and RG AG, combined with the US$85 million of new equity, provides the Company with total funding of US$650 million (the "Project Funding Package").
The Project Funding Package will be used for construction of Khoemacau's 3.6 million tonnes per annum Starter Project, processing ore from a 91 million tonne resource[1], at a head grade of 2% copper and 21g/t silver. First copper concentrate production is expected in the first half of 2021, with annual production averaging 62,000 tonnes of copper and 1.9 million ounces of silver for over 20 years.
The construction cost of the Starter Project is US$397 million over a two-year construction timeline. The balance of the Project Funding Package covers working capital and corporate general and administrative costs, financing costs during construction, and repayment of the existing US$105m RKMF Bridge Loan. This Bridge Loan has funded all company activities, including exploration, detailed engineering and early construction activities, since late 2016. As well as providing cost overrun support, the Project Funding Package also funds the Expansion Project studies, engineering and permitting work, and the exploration program for the next 2 years.
On 3 July, the President of Botswana, Mokgweetsi Masisi, led the ground breaking and official opening of the Khoemacau Project. In his address President Masisi noted the significant scale of the project and the associated investment, and that it bore testimony to the country's attractiveness to foreign direct investment. 
President Masisi further recognized the importance of this project to the local economy and indeed Botswana.
Johan Ferreira, CEO of the company, commented: "The introduction of RCF brings a further industry leading investor into our financing group, while the increase in the Project Funding Package provides the flexibility necessary to financially de-risk this development and also secures the funding to continue exploration and feasibility work on our exciting expansion options. The closing of the Project Funding Package, along with the execution of the underground mining contract with Barminco, allows us now to move forward with all project development activities at full pace, and marks a significant milestone in this company's development."