Botswana exports declined at the end of last year following the closure of BCL Mine on top of reduction in the exports of diamonds.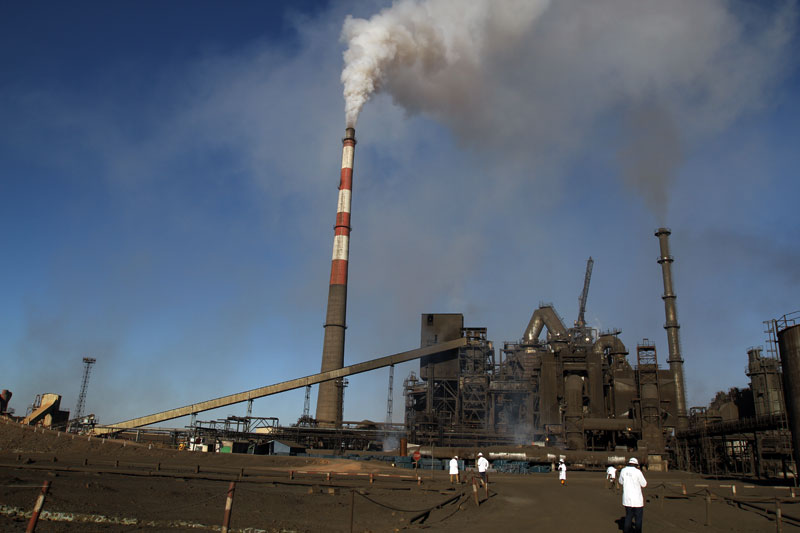 Statistics Botswana's International Merchandise Trade Statistics (IMTS) Monthly Digest for December 2016 showed total exports were valued at P5, 151.6 million, which was a decrease of 29.8% (P2, 181.9 million) from the November 2016 revised value of P7, 333.5 million.
"This decrease is mainly due to a decline of 29.2% (P1, 962.8 million) in Diamond exports, from P6, 727.5 million in November 2016 to P4, 764.8 million in December 2016," the numbers body said.
Stats Botswana added that the total exports value for the period under review, compared to that of December 2015 shows a decrease of 2.8% (P146.7 million) from P5, 298.3 million recorded during December 2015 to P5, 151.6 million recorded during December 2016.
"The decrease is mainly attributed to the fall in exports of Copper & Nickel, which dropped by 99.8 percent (P406.9 million) from P407.5 million in December 2015 to P0.6 million during the period under review," it said.
The decline in Copper & Nickel is due to the closure of the main mine producing these minerals in October 2016. Copper & Nickel group includes products of the two minerals and the P0.6 million is the value for Copper waste & Scrap.
BCL was the major copper miner in the country alongside its subsidiary Tati Nickel, before it ceased operations in October 2016.
The copper/ nickel miner has been a loss entity for many years but government took a political not a business decision to keep it running in order to prevent the collapse of the Selebi-Phikwe and its environs. The latest move has put over 4,500 jobs at risk and the town of 60, 000 people on the verge of being a ghost town.
BCL has been affected by the drop in commodity prices with nickel coming down from a 10 year average of 9.2 USD/Ib to 4.0 USD/Ib currently, which represents a "significant" 57% loss in value. BCL realised a growth of 4% compared to 2013 as a result of firmer pricing, weaker Pula (to the greenback) exchange rates and strong cost containment measures executed.
Although BCL remains a marginal operating mine with considerable financial sensitivity to nickel and copper pricing, the various cost containment, productivity and efficiency projects under execution have begun to bear positive results as evidenced by the improved 2014 financial performance," the MD Dan Mahupela said by then.