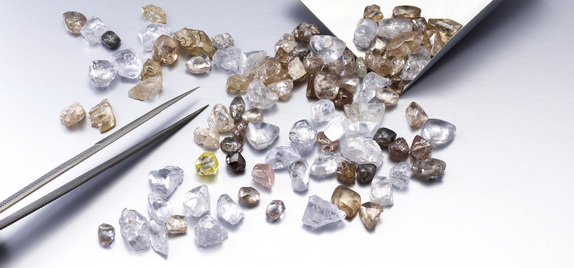 Gem Diamonds Limited has released its operational performance for the period 1 January 2015 to 30 April 2015, which showed a strong performance from the Lesotho operations.
The company said an average of US$ 2 1461 per carat was achieved at Letšeng mine for the first three tenders of 2015, which was better than US$2 1401 per carat in Q4 2014.
It added that at its Botswana operation, 67 330 tonnes of ore was treated during the period, with 16 174 carats recovered at a grade of 24 cpht.
It added that the Ghaghoo development is progressing well with the first production area yielding encouraging diamond recoveries.
Gem Diamonds' CEO, Clifford Elphick said it was pleasing to see that the prices achieved for the first three Letšeng tenders of 2015 are on a par with those of Q4 2014, despite a noticeably weaker overall market for Q1 2015 as reported by other diamond producers.
"Moreover, the recovery of a 314 carat white diamond, which was virtually undamaged, and three other diamonds of over 100 carats underscores the technical advances made in reducing diamond damage. The 19 -day shutdown of Plant 2 to accommodate the upgrade of the plant was accomplished as planned."
The group said it had US$ 92.5 million cash on hand as at the date of this report and the Board recommended a maiden dividend of 5 US cents per share (US$6.9 million) to shareholders following the final results announcement in March 2015 with payment to be made on 9 June 2015 to holders of ordinary shares on the register at close of business on 8 May 2015.
"The progress at Ghaghoo has also been satisfying with increasing tonnages achieved each month during the Period as planned, with an average grade of 29 cpht being achieved in recent weeks (in excess of the reserve grade of 27.8 cpht)," said Elphick.
"The recovery of five diamonds greater than 10 carats each is also encouraging. The development is on track to achieve planned tonnages and grade for the second half of 2015," he added.