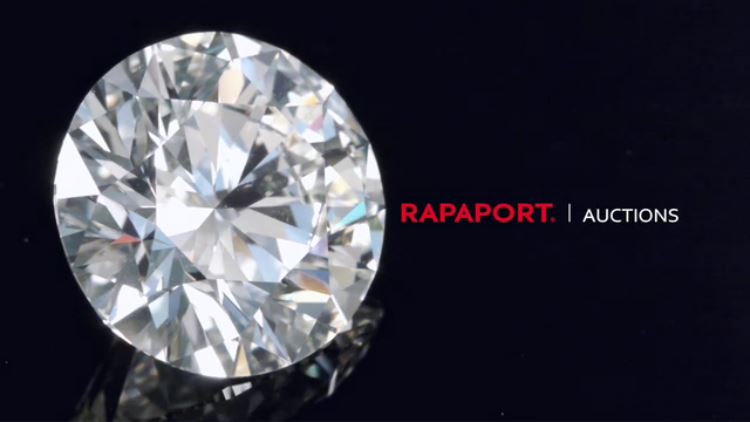 Rapaport Auctions, the leading recycler of diamonds in the world, has opened its melee auction with over 125,000cts of diamonds. The auction consists of recycled and finely assorted premium quality diamond parcels in all shapes, qualities and sizes sourced from retailers, pawnshops and refineries from around the world. This is Rapaport Auctions' largest auction to date.
Viewing is taking place in Rapaport's New York office from February 22-26 and at Asia World-Expo in Hong Kong from March 1-4. The wide variety of merchandise offered and the opportunity for buyers to purchase such large quantities of diamonds has generated overwhelmingly positive buyer interest. Viewing is by appointment only and limited spaces are available.
Ezi Rapaport, Director of Global Trading, Rapaport Group said they are excited to be auctioning a record quantity of diamonds and providing our suppliers with a unique opportunity to sell their diamonds at one of the largest jewelry shows of the year. 
"With significant shortages currently in the market, the recycled sector is proving to be an important substitute source of diamonds to the industry. We've seen the market show signs of stability in the past couple of months as limited supply came to market in 2H 2015 and as the U.S. experienced a decent Christmas season," Rapaport said.
"The Hong Kong show as well as the volume of new rough being sold to the market will provide a strong indication as to whether the trend will continue. At this vital time, we are proud to be providing the industry with such an important platform to trade diamonds at fair market value".
Rapaport Auctions is the leading reseller of diamonds globally and provides consistent opportunities for buyers and sellers to trade diamonds at competitive, fair market value prices. The auctions draw the most serious diamond buyers and jewelry manufacturers from all the major trading centers who provide a steady cash flow to suppliers from around the world.