Lucara Diamond Corp. said its revenues were higher last year as it continues to deliver value to shareholders. The Botswana Stock Exchange listed mining company reported $295.5 million in revenue or $824 per carat and earnings before interest, tax, depreciation and amortisation (EBITDA) of $185.4 million according to its full year results for 2016.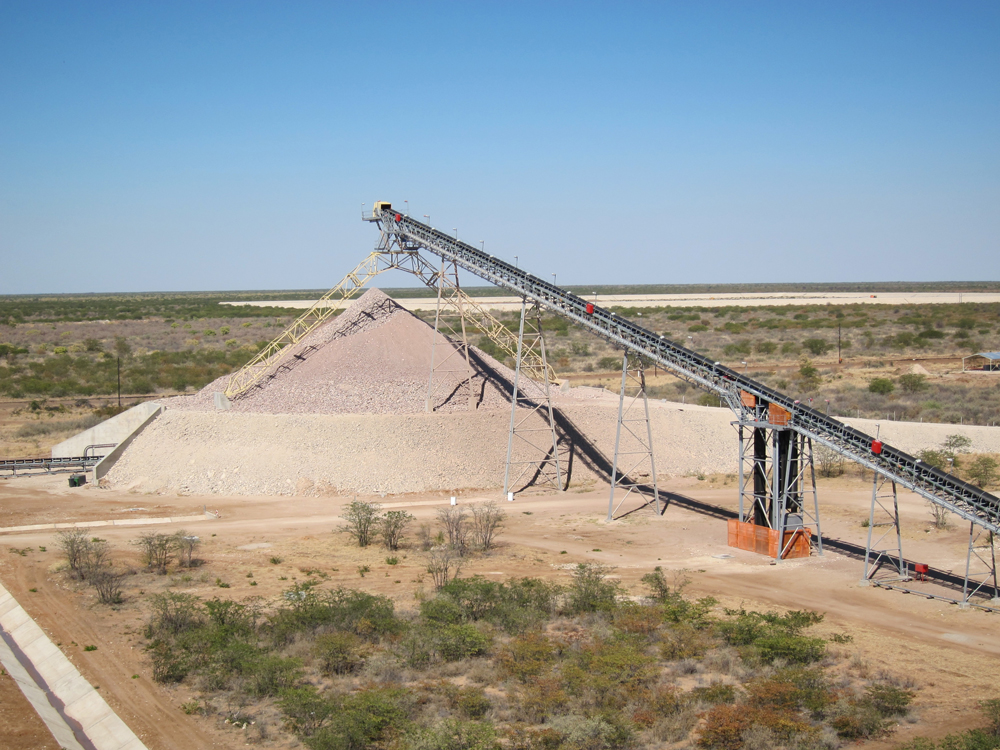 However, when excluding the sale of the 813 carat Constellation diamond, the 2016 average sales price was $649 per carat with the company saying its year-end cash balance stood at $53.3 million, which was less than $134.8 million recorded on the prior year. The decrease in cash during the year is primarily due to the company's special and regular dividend payments of $149.7 million to its shareholders. The company's $50 million credit facility remains undrawn.
"The company achieved record sales in 2016. We demonstrated our commitment to deliver consistent and sustainable value to our shareholders as well as the strength of our cash flow generation by paying a special dividend during the year, while continuing to advance growth opportunities in Botswana," Lucara President and Chief Executive Officer, William Lamb said.
"We remain focused on operating performance at the Karowe mine and are well positioned to continue to drive operating efficiencies and safe productivity in partnership with our new mining contractor. Our capital projects for enhanced diamond recovery are on target to be completed in 2017, ensuring maximum diamond recoveries from the high value south lobe. We also remain excited with our work on resource expansion at the Karowe mine through our deep drilling program and our advanced exploration program in Botswana."
Lucara paid its quarterly dividend of CA$0.015 per share on December 15, 2016 for a cumulative dividend of CA$0.51 per share in 2016. The $149.7 million cash dividend paid in 2016 resulted in a milestone achievement for the company as the cumulative dividends paid since 2014 exceed the total amount of share capital ever raised by the company.
Operations at Karowe mine
According to Lucara, safety performance was excellent for the year with a Safety and Health Lost Time Injury Frequency rates for 2016 of zero (measured per 1,000,000 hours) (2015: less than 0.4). All safety health environmental and corporate responsibility indices were within target. The Company has achieved five million man hours without a lost time injury.
It said ore mined in Q4 2016 was 0.6 million tonnes and waste was 2.7 million tonnes. Tonnes of ore and waste mined were lower than forecast as Karowe's previous mine contractor commenced demobilization from site and ore was processed from stockpile. The process plant has performed well during Q4 with tonnes processed being 14% ahead of forecast for the quarter and 6% ahead of forecast for the year resulting in Karowe achieving its carat recovered forecast in excess of 350,000 carats.
As greater volumes of South lobe ore are processed the recovered grade has decreased in line with the resource model. The South lobe contains high value diamonds resulting in higher revenue per tonne ore processed compared to the centre and north lobes.
The project to increase the top size of diamonds recoverable by the existing Large Diamond Recovery was successfully implemented on schedule and within budget. The MDR project is on schedule at 45% complete. The related civil work has commenced at site and fabrication is on schedule and forecast to be complete in Q2, 2017.
The sub-middles XRT project (targeting the recovery of diamonds between 4mm and 8mm using XRT technology) is 25% complete. Excavation in preparation of civil work has commenced. The project is on schedule for completion in Q3 2017. This project will further address processing of the very dense high quality South lobe ore at depth and is anticipated to result in a highly efficient and cost effective processing methodology for processing this ore.
In January 2017, the Company announced the appointment Aveng Moolmans as the new mining contractor for the Karowe mine. Aveng Moolmans is contracted for a six year period to provide full mining services including all drill, blast, load and haul functions for both ore and waste. In February 2017, Aveng Moolmans has commenced mobilisation of its mining equipment fleet into the Karowe mine.
New mine contractor, Moolman Mining Botswana (Pty) Ltd a subsidiary of Aveng Mining ("Aveng Moolmans") commenced mobilisation to the Karowe mine in February. Since December 2016, during the period of transition to Aveng Moolmans, Karowe has processed ore from stockpile resulting in lower than forecast ore and waste mined for the year.