Botswana Diamonds (BOD) said it is commencing work on the H1 2018 Alrosa/Botswana joint venture (Sunland Minerals) in Botswana.  According to the company, the objective of the work is to follow-up on 15 previously identified priority geophysical targets in PL232- 235 and PL001-004 in the Central Kalahari Game Reserve (CKGR).  Ground magnetics will be used to supplement the airborne gravity and airborne magnetic data obtained in earlier work. 
BOD said a soil sample programme will operate in conjunction with the magnetic surveys with the objective being to turn geophysical targets already identified into drill targets.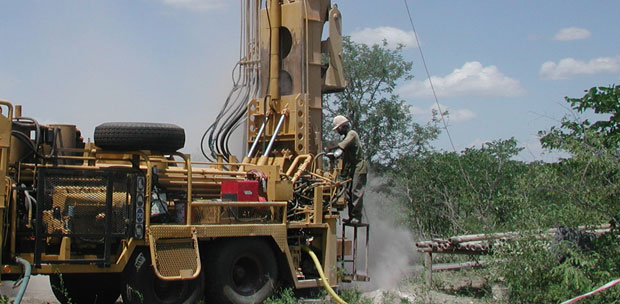 "This phase of the work is being supervised by an exploration team from Botswana Diamonds and is fully funded," BOD said.
 
BOD was awarded runner up in the prestigious Livingstone and Stanley Award for African exploration recently at the Mining Indaba held in Cape Town last week.  Randgold Resources was awarded the first prize.
BOD Raises £500,000
The company added that it has raised £500,000 (before expenses) via the placing of 50,000,000 new ordinary shares with new and existing investors at a price of 1p per Placing Share. The Placing Shares represent approximately 9.8% of the company's issued share capital as enlarged by the Placing.
 
"The net proceeds of the placing will fund ongoing diamond exploration in South Africa and Botswana and will also provide the Company with additional working capital."
 
The placing shares will rank pari passu with the company's existing ordinary shares of 0.25p each ("Ordinary Shares"). Application will be made for the Placing Shares to be admitted to trading on AIM ("Admission") and it is expected that such Admission will become effective on or around 28th February 2018.
 
Following the Admission of the Placing Shares, there will be a total of 509,282,508 Ordinary Shares in issue with each share carrying the right of one vote.  The above figure may be used by shareholders as the denominator for the calculations by which they will determine if they are required to notify their interest in, or change to their interest in, the Company under the FCA's Disclosure and Transparency Rules.
 
SVS Securities Plc has been appointed Joint Broker with immediate effect.