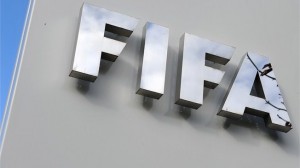 South Africa has been given another chance to qualify for the 2014 FIFA World Cup to be held in Brazil following the penalty to Ethiopia which heads Group A.
Bafana Bafana as South Africa is called is back in contention if they can win their final game against Botswana and Ethiopia loses or draws against Central African Republic.
The international football mother body said from its headquarters in Zurich that Ethiopia have been punished for using a suspended player which is against the rules.
"FIFA can confirm that the Ethiopian Football Federation (EFF) has been sanctioned for fielding an ineligible player in the preliminary competition match for the 2014 FIFA World Cup Brazil™ between Botswana and Ethiopia played on 8 June 2013" FIFA headed by Sepp Blater said.
"The match is declared to be forfeited and awarded 3-0 in favour of Botswana, with the EFF also receiving a fine of CHF 6,000 after the FIFA Disciplinary Committee considered the EFF liable for having breached art. 55 par. 1 of the FIFA Disciplinary Code and art. 8 of the 2014 FIFA World Cup Brazil™ Regulations," it said.
The sanction relates to the Ethiopian player Minyahile Teshome Beyene failing to serve the automatic one-match suspension imposed on him following two cautions received in two different matches (art. 17 par. 3 of the FIFA Disciplinary Code).
The Group A is headed by Ethiopia (10 points), followed by South Africa (8), Botswana (7) and Central African Republic (3).