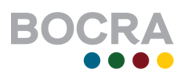 The Botswana Communications Regulatory Authority (BOCRA) says it is developing guidelines on internet connectivity to be followed by Hospitality Facilities and Internet Service Providers followed a study it conducted in November 2013.
As a prelude to the implementation of these guidelines, the regulator has invited the public to comment on the draft documents, which are available on BOCRA website: (www.bocra.org.bw).
The authority said by developing these guidelines, it seeks to improve the efficiency of the communications sector in Botswana by standardising internet connectivity in the hospitality industry. It added that a minimum bandwidth capacity will be set for use by hospitality facilities in order to improve quality of service through provision of fast and reliable broadband internet access.
"The BOCRA has learnt of various complaints pertaining to lack of Internet and/or poor connectivity in most of the hospitality facilities. The complaints have been confirmed by a study carried by the Authority on Internet Connectivity in Hotels and Lodges in Botswana in 2013," BOCRA said.
"The study has shown that the hospitality facilities are subscribing to inadequate bandwidth. Hospitality facilities are therefore urged to improve service delivery by adhering to appropriate Internet connectivity standards as shall be set out in these guidelines."
BOCRA has proposed a wide range of requirements that will guide the tourism sector and ISPs. For example, under the Broadband Internet Connection requirement, Hospital Facilities should install legitimate Broadband Internet connection provided by licensed Service Providers.
It also says it is advisable that the Service Provider should perform the installation of Broadband equipment, provisioning and installation of circuits and the general internet support for the Facility and guests.
On the ICT Personnel, the authority proposes that employees at front desk should be trained on basic ICT skills; help desk function should be provided by the Hospitality Facility while hotels should have the services of back-end knowledgeable Information Technology technicians who can respond to guests and network faults quickly and efficiently.
BOCRA on the other hand, proposes that in order to optimise the use of available bandwidth, hospitality facilities should have a bandwidth management solution that helps in redistributing the direct bandwidth from the service providers into different hourly plans in cases where the service provider is not managing the bandwidth on their behalf.
On the Network Stability and Performance, the authority proposes that the hospitality facility has videoconferencing facilities and conference facilities, they should subscribe for additional bandwidth on demand particularly during events such as conferences and workshops to cater for applications that require high bandwidth Hotels must designate Service Provider who can provide on-site support, reconfiguration of equipment for specific meetings at conference facilities and other technical support to ensure consistent service.
On the other hand, hospitality facilities should always plan upgrade of their circuits when peak utilisations average reach out to around 90% which would allow them a few months of growth to arrange for the circuits to be ordered and installed.
BOCRA says that Network Security Requirements will stipulate that traffic on the Broadband internet access must not be visible to anyone other than the user who is generating that traffic while the network connections within the Facility must require a username and password.
On the other hand, the Service Provider must make every reasonable effort to ensure that the guest's information transmitted over the network is secure and cannot be compromised and the internet system must be configured to prevent a guest from being subject to a security risk from the LAN.
"The internet system must be configured to completely isolate data travelling to different guestrooms and prohibit the ability to for one guest to view another guest's network traffic," said BOCRA.
"Hotel facilities are to ensure that there is no engagement in activities that are detrimental to information network safety and unlawful invasion of information system's functionality."
On the Local Area Network (LAN), the authority proposes that Hospitality Facility should have proper mechanism for the maintenance of its computer system and Local Area Network and also internet system installed should be able to create a virtual LAN without compromising security.
BOCRA also advised that on Internet Prices, Hotel Facilities are to design pricing structures that would encourage usage of Internet by guests. International best practice is for hotels to offer internet to guests as complimentary service.
"Internet access in business centres, meeting rooms and conference rooms may be charged," it said.
"All Service Providers shall publish in a transparent and conspicuous manner the prices for the different bandwidths offered."
The new BOCRA requirements want hotels with at-least 50 rooms and having a monthly occupancy rate of at least 75% should purchase and use leased lines that provide a dedicated and an uncontended Internet service within the prescribed minimum requirement. (The full draft can be accessed at: (www.bocra.org.bw).