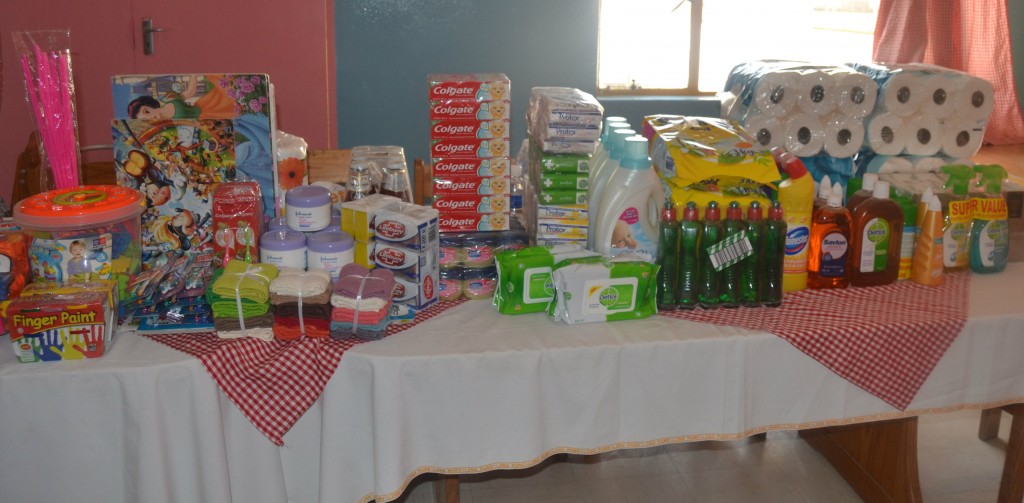 The Botswana Insurance Company (BIC) staff invested their time to bring smiles into a child's life through their charity day at Cheshire Foundation of Botswana Rehabilitation Centre in Mogoditshane.
BIC identified the Cheshire Foundation of Botswana (CFB) Mogoditshane Rehabilitation Centre to be one of the beneficiaries of its Corporate Social Responsibility (CSR) activities in celebrating the organisation's 40 years of existence. The charity day at the Centre was aimed at improving the lives of disabled children living at the centre and encouraging the spirit of volunteerism among staff.
In celebrating its 40th milestone, BIC's focus is based on clients and stakeholders appreciation but equally important is also to celebrate the community and people that drive projects, out of goodwill.
BIC donated toiletry, kiddies tables and chairs and study materials but key to this initiative was to spend the day playing with the kids at the centre. The kids were very excited and happy to see new faces, very receptive of the love and that on its own lightened up their day.

According to the CFB Mogoditshane Rehabilitation Centre Director, Lebotse, the donations will go a long way in assisting with the daily operations of the centre, enhance the therapeutic processes and improve the beneficiaries' lives. "We are very grateful for these gifts and we really appreciate your efforts," she added.
Cheshire Foundation of Botswana is a charitable nongovernmental organization established in 1988 to provide comprehensive rehabilitation services to the people of Botswana. The organisation runs a large diversity of programs which enables it to cover a wide range of disability related issues.
BIC strongly believes in the betterment of the society and we support projects that are looking into improving the lives of the less fortunate and the disabled. The community service did not only benefit the recipient it also benefitted the team, by boosting staff morale, building a collaborative and motivated team and proved that together, many hands not only make lighter work, they can create a bigger impact.
BIC appreciates and understands that development does not solely lie in the hands of government, but that it is also up to private sector players to contribute towards transforming, reconstructing and developing the nation. BIC's CSR initiatives focus on long term sustainability and partnerships and the ultimate outcome is to see partner projects evolve and gain the skills and tools necessary to be self sustainable in the long run. The CSR initiative was part of the 40th celebration campaign '40 years of making it happen'.