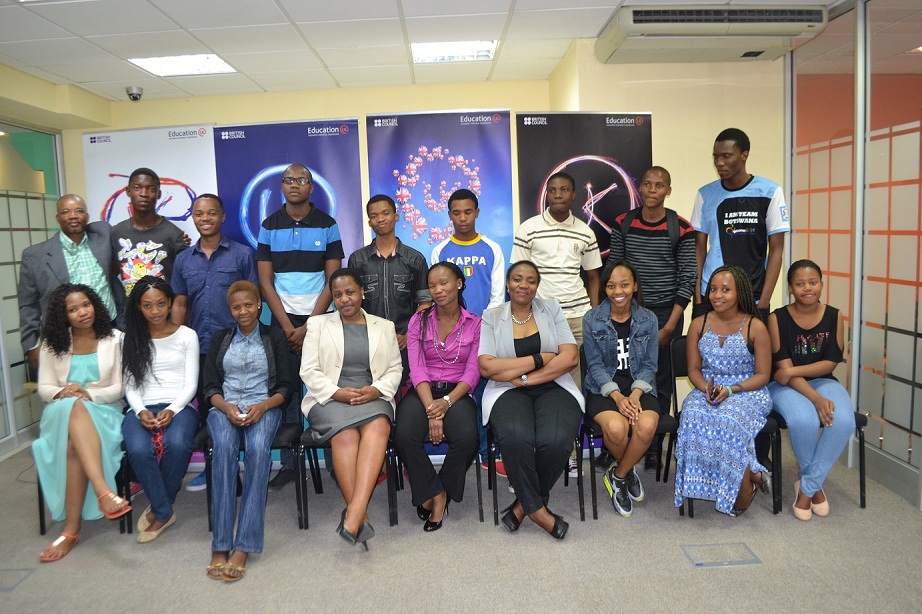 The first batch of students in the re-introduced Debswana Diamond Company's scholarship programme has begun their studies at both local and overseas institutions. Thirty-six (36) students were placed at local institutions; with 13 students admitted at Maru-a-Pula School and 12 at Legae Academy for A-level studies while the remaining 11 enrolled at University of Botswana.
Fourteen (14) of the students will be studying in the United Kingdom at Chelsea Independent College and Duff Miller College. It was a cheerful moment for the parents, who were proud to see their children leaving for their studies. Students were all smiles to have successfully earned the coveted Debswana scholarships.
Since the launch of the scholarship in March 2015 and the selection of the top 50 students, Debswana representatives from the Organisational Effectiveness & Talent office held a number of briefing sessions with the scholarship winners to remind them of the expectations of the sponsor.
Speaking recently at the send-off ceremony for the students going to the UK, Debswana representative, Johannes Motshegare said "as your sponsor, we expect you to maintain high grades during your studies and upon completion, come back to honour your contract agreement." The sessions were held in partnership with British Council, which has been selected as the Scholarship Administrator.
In March 2015, Debswana announced the reintroduction of the scholarship programme, as part of its dedication to the development of human capital in this country as well as to ensure the mining industry future skills demand and supply are met. The Debswana scholarship programme exists to augment government's efforts through the Human Resources Development Council of ensuring targeted development of skills that are critically needed in the economy.