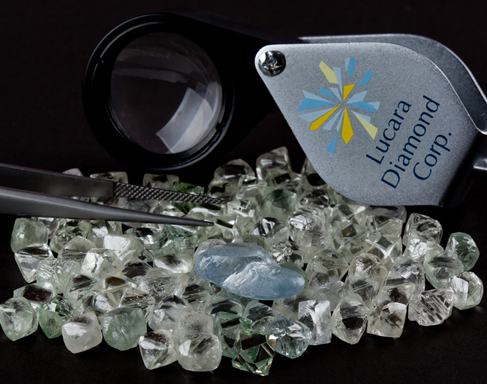 The Botswana economy has gone into a recession as sluggish diamond industry led to contraction in Gross Domestic Product (GDP) in the third quarter of 2015. New data from Statistics Botswana showed the country's Real Gross Domestic Product (GDP) decreased by 3.5 percent in the third quarter of 2015 compared to an increase of 4.0 percent accrued in the same quarter in 2014.
Equally, the estimated GDP at current prices for the third quarter was P37 800.7 million compared to a revised level of P37 757.5 million registered in the second quarter of 2015. The estimated GDP at constant 2006 prices for the third quarter of 2015 was P20 670.8 million compared to P21 472.0 million registered in the second quarter of 2015, which amounts to a decrease of 3.7 percent.
Statistics Botswana said most of the decline was attributed to Mining, Water & Electricity and Agriculture sectors which decreased by 40.6, 114.9 and 0.7 percent respectively. But all other industries recorded a positive growth of at least 2.2 percent over the period.
"The decline in GDP growth rate was attributed to a decline in diamond production by 33.4 percent compared to an increase of 14.1 percent registered in 2014. Total Copper production decreased by 75.6 percent compared to a decrease of 17.3 percent in the same quarter last year."
Debswana, a company owned 50/50 by Botswana and De Beers, was forced to slash production guidance for 2016 as demand for rough diamonds continues to soften affecting a number of producers. This had a huge impact on the economy as government gets large chunks of revenue from diamond sales.
Mining remains a major contributor to GDP and its contribution went up to 24.0 percent in 2014 compared to 21.0 percent recorded in 2013.
The International Monetary Fund (IMF) said on their recent visit to Botswana that after recovering strongly from the 2009 downturn, the country's pace of economic activity is slowing in 2015 owing to weaknesses in the global demand for diamonds. It said for this year, real GDP growth is estimated at 2.3 percent, with a gradual recovery projected to start in 2016.
"The decline in mining receipts, coupled with a decline in revenues from the Southern African Custom Union (SACU), has led to a fiscal deficit of about 1.4 percent of GDP and a lower external current account surplus."
However, the IMF noted that economic growth is projected to pick up in the next couple of years, supported by a gradual recovery in the global diamond market, low domestic interest rates, and the impact of the government's Economic Stimulus Programme.
"The authorities' goal to return to fiscal surpluses in 2 years is appropriate, and will require both non-mining revenue mobilisation as well as moderate growth in spending. In particular, while mining receipts are expected to recover gradually, SACU transfers are expected to fall in 2016 and could remain subdued in the medium term, underscoring the importance of measures to broaden the domestic tax base," the IMF added.