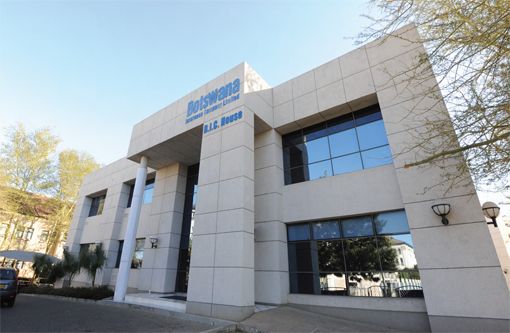 The country's leading short term insurer, Botswana Insurance Company (BIC) says road accidents are still a major cause for concern adding that there is a need to introduce alternative measures that will help reduce the financial impact of motor vehicle accidents.
According to the company's media claims report, most motor vehicle accidents are mainly caused by hitting an animal or another person's vehicle due to speeding, reckless driving or drunken driving.
"BIC provides Third Party Only insurance cover. It is such a necessary protection cover for motor owners that some countries have made it a
minimum legislated and mandatory insurance cover required by law," the company's latest report noted.
"In the 1980's due to increases in road accident occurrences and its impact on the insurance industry, there was a drive to increase premiums which subsequently led to the enactment of the Motor Vehicle Accident Fund Act of 1986."

Third Party Insurance cover in the case of the MVA Fund means compensation against bodily injury, or death arising out of a motor vehicle accident including claimant's costs, emergency treatment and hospital expenses.
The cover is only limited to medical expenses and rehabilitation, funeral expenses, loss of earnings, loss of support and incidental
expenses; there is no cover for damages to third parties' property.
Third Party Only policies provided by BIC, covers the insured against bodily injury or death caused to any person, or damage caused to their property that the insured may be held legally liable for, due to their use of the insured vehicle. The policy, however, does not cover damage to the insured's own vehicle.
"It is of utmost importance for the insured to obtain adequate cover in that regard but the introduction of compulsory third party insurance would substantially reduce the financial burden on motor vehicle owners from risks arising from damages caused to third parties," advised BIC.
"All too often people are left with bills to take care of after they have been hit by another vehicle or if their property has been damaged and there is little that they can do to recover monies for the costs incurred."
In other countries where Third Party Insurance is mandatory, the average premiums to be paid by motor vehicle owners are regulated by insurers and premiums are collected during registration.
Third Party Insurance is in most cases the cheapest option with premiums as low as P 125/month on average. If you are working on a tight budget or if your car isn't of a high monetary value, or it would cost more for you to repair it than to purchase a new one, then Third Party Insurance would be the right option for you.
Nonetheless, it is imperative for motor vehicle owners to be aware that Third Party Insurance will not offer the same level of protection as Comprehensive Motor, which is a policy that c overs your vehicle if it is lost or damaged by fire or any act of nature. Comprehensive motor insurance also covers death or bodily injury to any person and damage to property. Third party is also different from 'Third Party, Fire and Theft', which is a policy that covers bodily injury or death caused to any person and/or damage to their property, and damage to the vehicle caused by fire and/ or theft.