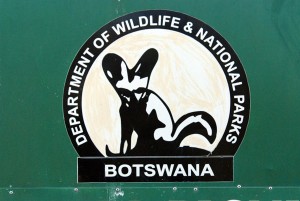 The Department of Wildlife and National Parks has informed the public that a month long operation named "COBRA" has successfully been concluded. This was an international operation that took place across Africa, Asia and the United States.
The operation brought together all the law enforcement institutions in the country as well as other stakeholders such as the Botswana Defence Force (BDF), Botswana Police, Veterinary Services, Immigration and Civil Aviation who deployed about 439 officers in total.
According to a statement from department of wildlife, this intelligence led operation was able to penetrate criminal syndicates operation in Botswana leading to numerous arrests and seizures of prohibited products from undesirable characters. Elephant tusks and other ivory related products were seized from suspects and in most cases investigations have been completed and matters awaiting prosecution.
"We further wish to appeal to the general public to be vigilant as there are criminal activities trends that are uncommon in Botswana. Through this operation, the operatives were able to arrest criminal syndicates who had in their procession different parts of rifles distributed among the syndicate for purposes of smuggling such rifles into Botswana. Whereas some possessed parts of rifles, some individuals who were arrested at different points of entry, possessed ammunition for similar rifles which is an indication of strategic criminal syndicate."
The operation also enabled Botswana to unearth new criminal trends especially involving non- citizens who were arrested for possession of processed and unprocessed ivory products.
"We wish to appeal to the public to inform us of any knowledge of hidden and illegal ivory procession spots within the country so that appropriate interventions are made," said the ministry of Environment, Wildlife and Tourism.
It further revealed that the operation intercepted a consignment of 50 kg of illegally harvested traditional medicinal plants from Chinese citizens which they claimed to have been obtained from traditional doctors.
"Whereas we appreciate a potential and increased market for our traditional doctors, we wish to appeal to them to adhere to the rules and regulations as some of these medicinal species are restricted".
The Department of Wildlife and National Parks said it wished to thank stakeholders who participated in the operation.
The department said the operation presented an opportunity to for integrated efforts on combating crime and not only wildlife crimes as all institutions benefited from it, for example, Botswana is therefore confident of its preparedness to deal with all criminal activities in a more integrated fashion than otherwise traditionally known.
It added that while international COBRA operation is concluded, Botswana's efforts will continue.
"We are continuously deploying officers at identified hot spots and we are continuing to intercept criminal syndicates. We also wish to appeal to the general public to cooperate with law enforcement institutions and actively take part in law enforcement to make Botswana a better place".
During the review of operation COBRA, all stakeholders committed to further their efforts to render the poachers endangered species.
"This commitment followed the premises of taking pride in our natural resources and their protection as powerhouse to our economic empowerment and sustainable development".