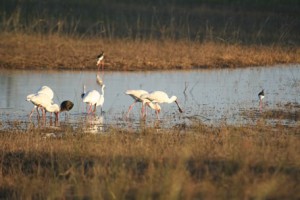 The Travel and Tourism Competitiveness Report for 2013 has been released by the World Economic Forum (WEF) under the theme, Reducing Barriers to Economic Growth and Job Creation. Botswana is ranked 7th in the Sub Saharan Africa region and 94th overall, down three places since the last edition of the Index.
Switzerland, Germany, Austria lead the world in terms of their travel and tourism industry competitiveness with Spain, the United Kingdom, the United States, France, Canada, Sweden and Singapore completing the top 10, according to the fifth edition of the Travel and Tourism Competitiveness Report.
The Report commends Botswana for its beautiful natural parks, ranking it 39th out of all countries for its natural resources, with more nationally protected land area, rich fauna and limited environmental damage. The country also benefits from excellent price competitiveness, where it is ranked 12th because of low ticket taxes and airport charges and a favorable tax regime. In addition, some aspects of the policy on environment are supportive of the sector's development, including well-protected property rights and few visa restrictions. However, Botswana does face some challenges that lead to its rather low ranking overall, says the report.
The country's bilateral Air Service Agreements are not regarded as open thus ranking 120th , and it still takes much time to start a new business (61 days, placing the country 131st). Further, Botswana's transport and ICT infrastructures are somewhat underdeveloped, as is its tourism infrastructure, with a low hotel room concentration, a limited presence of international car rental companies, and relatively few ATMs. Despite slight improvements, some concerns remain in the area of health and hygiene (97th), attributable to a low physician density, limited hospital beds, and insufficient access to improved sanitation. Associated with this, Botswana's greatest comparative weakness is the health of the workforce, the report further says.
The Report ranks 140 countries according to their attractiveness and ability to develop their travel and tourism industries. It also highlights the potential of travel and tourism industry to boost economic resilience and job creation, but warns that environmental sustainability remains a key future concern. Meanwhile, the report observes that initiatives such as smart visa policies are seen as critical for the industry to maintain its growth momentum.
The Botswana National Productivity Centre (BNPC) has been a partner of the WEF since 2007. Through the partnership, the BNPC administers the Executive Opinion Surveys of the World Economic Forum, which constitute the Botswana chapter of the WEF's annual Global Competitiveness reports, which it also disseminates at the national level. To streamline efforts to
improve the country's competitiveness, the Centre chairs the Global Competitiveness Sub-Committee of the National Doing Business Committee.