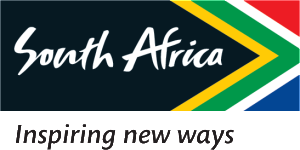 Due to its close proximity and accessibility, South Africa has over the years become the top holiday destination for most Batswana. This makes the South African roads some of the most frequently used and travelled as large numbers of Batswana travel to the different and exciting South African destinations.
Because of the frequency and large numbers of travellers on the roads, there is a need for regular maintenance. Toll gates have been established and put up on major South African highways to help maintain the roads in an excellent condition.
The most popularly used toll gates by Batswana travellers are the Brits and Swatruggens toll gates. These two toll gates act as a gateway into the Gauteng Province, which opens up even more routes to destinations like Durban, Cape Town, Port Elizabeth, to mention a few.
Toll gates have been identified as one of the key consumer intercept points for information distribution to the Motswana traveller to South Africa during the festive season. South African Tourism has partnered with various stakeholders to give the Motswana traveller extra value for their money.
The Toll Reach initiative is a promotional campaign that reaches Batswana road travellers who pass through toll gates on the way to their destinations. The campaign is aimed at giving back to the traveller by taking the pinch out of the toll gate fees, and adding value to the journey to South Africa.
The Toll Reach campaign is a series of activations that will be held at various toll gates in South Africa. At these points, relevant and exciting information about things to do and places to visit while in South Africa will be shared with travellers. This is to give them more information on the various activities available in the different cities, and make their trip just that little bit more exciting.
The information package will include discount vouchers from different partners such as Gold Reef, Induna Adventures, Orlando Towers and Sudwala Caves. These will give travellers discounts of up to 20% for a variety of activities and experiences in South Africa. Toll Reach gives travellers over the festive season even more reason to stay a bit longer in South Africa and enjoy a new discovery at every turn.
"South African Tourism would like to invite all Batswana to come to South Africa this festive season, take time to sample the different offerings in the provinces. We hope our toll gate campaign makes the destination that much more affordable," says Debbie Damant, Country Manager for Southern Africa at South Africa Tourism.