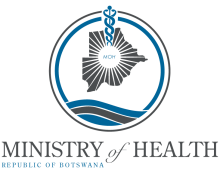 The Ministry of Health has advised Batswana to avoid travelling to countries where there has been reports of EBOLA/ VHF (Viral Hemorrhagic fever) epidemic. There has been an outbreak of the disease in West African Nations including Guinea-Conakry, Liberia, Sierra Leone, and recently Nigeria. Fears are that there is a possibility that the number of countries affected will increase over time.
"Ministry of Health strongly advises the public to avoid or postpone travel to Ebola affected countries," the ministry said.
"The Ministry of Health will continue to monitor the situation at all levels and will update the public as the epidemic unfolds."
All Public Health Facilities are on high alert to provide all the necessary health services for the management of suspected Ebola/VHF.
Ebola is highly contagious and virulent disease with severe fatality that can be transmitted via human contacts. The Ebola virus disease presents with the following symptoms: Fever of acute onset (>37.50C) with unexplained bleeding tendencies from nose (Epitasis), gums, vagina, skin or eyes, bloody stools, vomiting and coughing blood, diarrhea, deterioration of vision or decreased consciousness.
For further information on Ebola prevention please visit the nearest health facility or call the Ministry of Health Toll Free Number 0800 600 740."