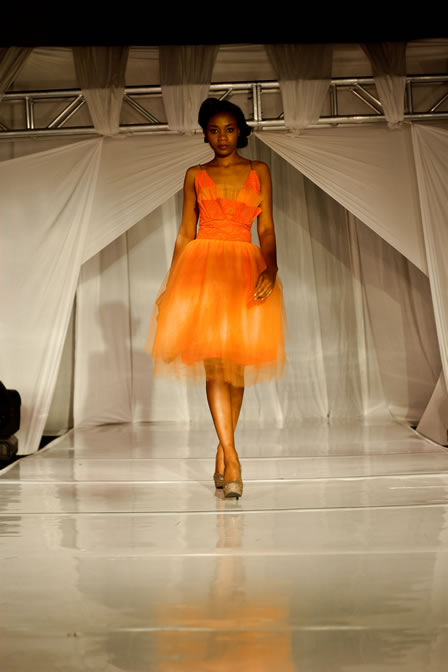 The highly anticipated Lansmore Masa Square Wedding and Fashion Expo 2015 is coming back next month. As a build up to the event, Lansmore Masa Square on Saturday 7th March 2015 held an open casting for models, both established and aspiring, keen to strut their stuff as part of the calendar event, officially kicking Expo planning into high gear.
The annual Wedding and Fashion Expo has fast become a not-to-be-missed calendar event in the diaries of brides and grooms to be, avid fashion lovers, event planners and even those just looking to enjoy a day nothing short of extraordinary. The event will see Lansmore go all out to showcase itself as the perfect destination for any affair, from weddings to black tie dinners and rooftop soirees.
Previous installments of the Expo having featured such renowned talent as local designers Lebo Merafhe, Black Trash, Mothusi Lesolle, and Thabiso Dibeela, as well as international designers Craig Jacobs, Hangwani Nengovhela and Taibo Bacar. This year's talent line-up will be announced closer to the time, with loyal attendees already eager to see what this year will have in store.
Lansmore Masa Square Sales and Marketing Manager, Botho Mogami said she was thrilled to see that the exp has become a calendar event not to be missed. Mogami promised Batswana can expect a truly magical affair. The model casting has been completed and we're incredibly pleased with how many incredible talents came out to audience.
If the turnout and talent revealed during casting is anything to go by, it's a true testament to how much power and beauty Batswana have and how many are keen to confidently make their mark. The Lansmore Wedding and Fashion Expo has already proven, in years prior, to be a fun and impactful platform to make this possible.
"We're working hard to ensure we have another phenomenal Expo and are excited to be part of our models', designers' and exhibitors' stories in some way, helping to showcase the abundance of rich talent out there," said Mogami.
The Lansmore Masa Square Wedding and Fashion Expo will take place on Saturday 11th April 2015. Those wishing to exhibit as part of the Expo are advised to contact Lansmore Masa Square.