A new data by Statistics Botswana has revealed that for the past two years aircraft movements have been declining in the country. The agency's Botswana transport & infrastructure, statistics report 2015 noted that aircraft movements declined by 10.6% in 2015 from 83,285 movements recorded in 2014 to 74,472 recorded in 2015.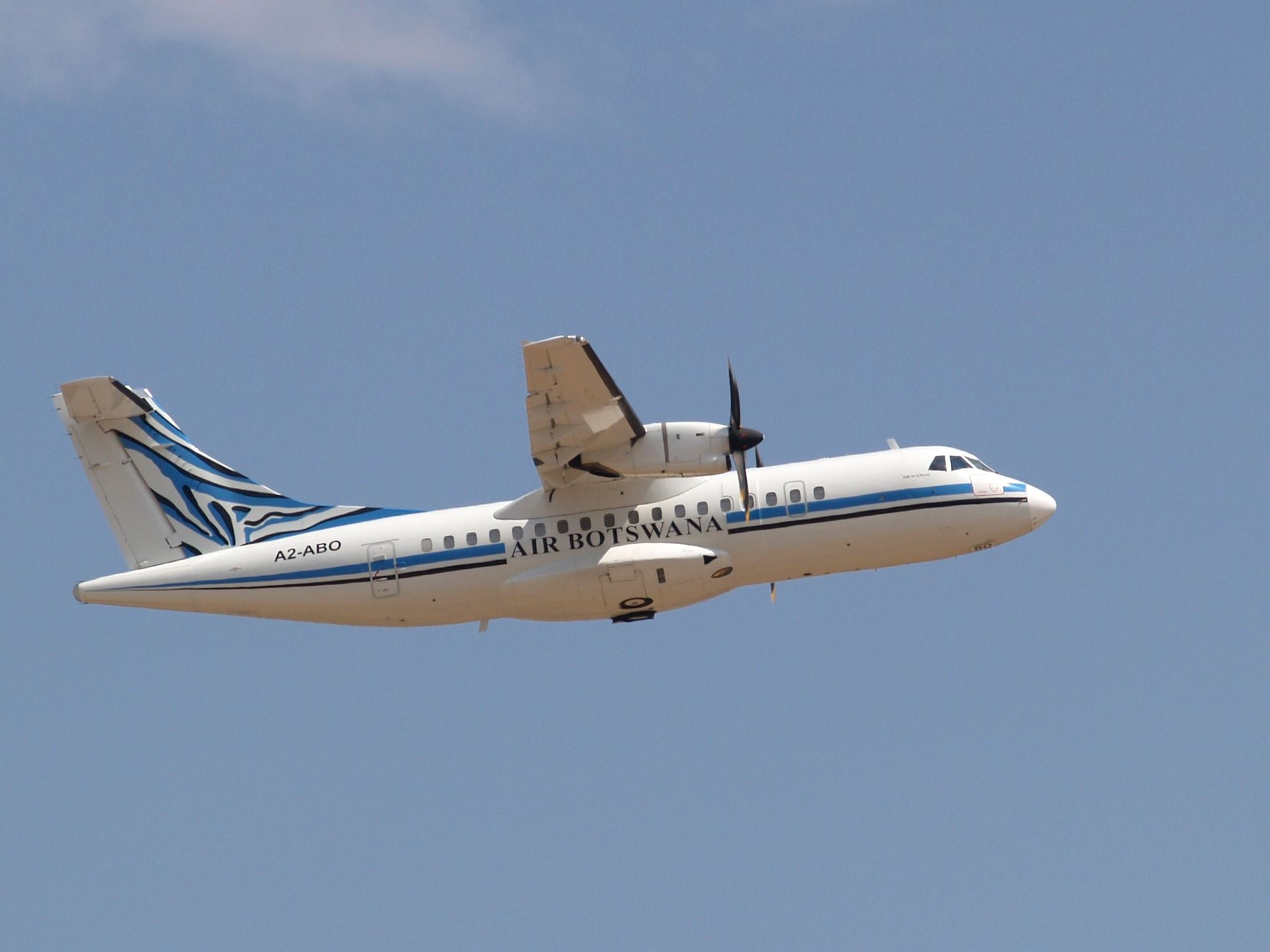 However, despite the decline in total aircraft movements, international aircraft movements have increased by 0.2% in 2015 when compared to 2014. "International Scheduled and Private aircraft movements increased while International Non-scheduled aircraft movements declined by 6.9%," Statistics Botswana revealed.
"With regard to Domestic aircraft movements, scheduled aircraft movements declined by 3.5% while non scheduled aircraft movements decreased by 15.2%. Only private aircraft movements increased by 0.9%."
According to the agency, in 2015, four out of six airports experienced a decline in aircraft movements. It said Gaborone had an increase in aircraft movements while Gantsi airport received the same number of aircraft movements as in 2014. Maun airport accounted for 56.7% of total aircraft movements. Aircraft movements in Maun airport declined by 15.1% when compared to aircraft movements recorded in 2014.
"Gaborone airport recorded an increase of 6.1% in aircraft movements when compared to the previous year, 2014. It contributed 23.6 percent of total aircraft movements for 2015. Gantsi and Selibe-Phikwe accounted for 0.3 and 0.4% of total aircraft movements respectively."
In terms of air passenger movements, the year 2015 recorded 720,906 air passenger movements, this was a decline of 4.6% when compared to the 755,721 movements recorded in 2014.
Both International and domestic movements recorded a decline and for both types of movements, arrivals and departures declined. Francistown airport realised an increase of 9.9% in international passenger movements, but domestic passenger movements declined by 10.1% in 2015. In Gaborone, international passenger movements increased by 1.9%, while domestic passenger movements declined by 8.4%. For Kasane and Maun both the international and domestic passenger movements went down.
Statistics Botswana also pointed out that since 2006, International movements have increased from one year to the other but only to decline in 2012. The movements increased again in 2013 and only to decline again in 2015, this was a decline of 0.2 percent when compared to 2014.
"This was the same for domestic movements but the decline was in 2010 and the movements kept declining till 2012. In 2015, domestic movements declined by 10.0% when compared to 2014. A notable decline was realised in the domestic arrivals and departures which went down by 10.3% and 9.6% respectively."
Arrivals declined by 0.3 percent and departures by 0.02% in 2015. The only other decline for these types of movements was recorded in 2012. Scheduled air passenger movements made up 76.3% of total movements of which 49.4% were scheduled arrivals and the remaining 50.6% were scheduled departures.
Both arrivals and departures realised a decrease.Scheduled arrivals and departures declined by 3.5% and 4.9% respectively. Non scheduled arrivals decreased by 9.8%, while non-scheduled departures declined by 2.9%. Private arrivals increased by 6.7% and private departures went down by 9.2%. Gaborone handled 53.0% of air passenger traffic, followed by Maun with 30.1%. Gantsi and S/Phikwe handled the least number of passengers at 0.1% each.
Air Cargo & Mail Traffic
There was a decline of 14.3% in air cargo. The cargo declined from 799,950 in 2014 to 685,928 in 2015. Air cargo has been declining over the past three years. In 2015, international cargo traffic went down by 11.8% from 639,343 kg in 2014 to 564,182 kg in 2015. Domestic cargo traffic decreased by 24.2% from 160,607 kg in 2014 to 121,746 kg in 2015.
From 2011 there was no mail carried by air. This could be attributed to the fact that there have been more cost effective means of communication in recent years. These include, but are not limited to mobile phones.