Wilderness Safaris is delighted to have been nominated in the World's Best Tour Operator category in the 2019 Travel + Leisure World's Best Awards Survey, as well as to have 38 of its luxury safari camps and lodges listed in the Best Hotels category. Readers and travellers are now encouraged to vote online with the poll being live until 4 March 2019.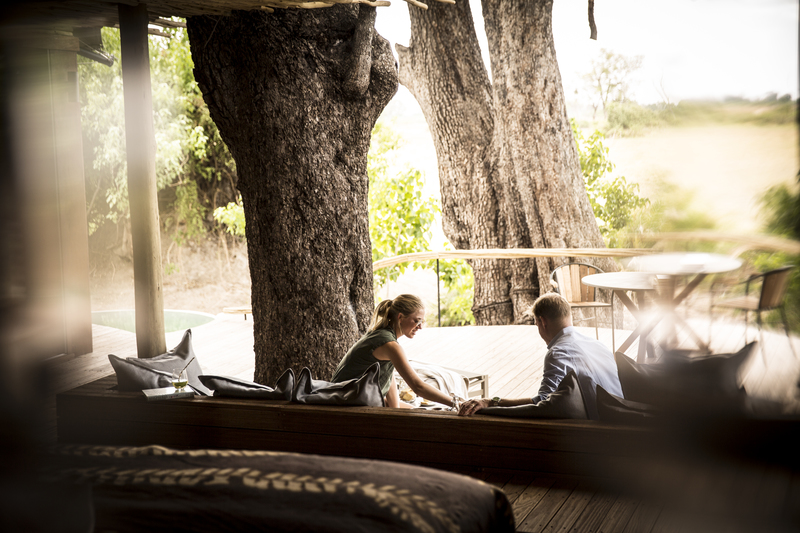 "As Africa's leading authentic and sustainable ecotourism company, it is our vision to conserve and restore Africa's wilderness and wildlife by creating life-changing journeys and inspiring positive action. We strongly believe in the Luxury of Purpose, and that it is extremely important to weave this philosophy into our guests' overall experience. It is for this reason that we are encouraging our past guests and supporters who believe that we are getting this right, to vote for us in this year's World's Best Awards survey – the more recognition we can receive for our high-end ecotourism offering, the greater the positive impact we can make towards achieving our vision", said Tracy Bamber, Wilderness Safaris Chief Sales Officer.
Wilderness Safaris' approach to ecotourism, namely to conserve pristine wildlife habitats and the species that depend on them, in partnership with governments, local communities and other stakeholders, has been successfully replicated by the company in the eight countries in which it now operates. Its ability to not only adopt an ecologically-sensitive approach to its operations, but to do so without compromising on the high standards of luxury and service that international experiential travellers expect, is reflected in the presence of the 39 Wilderness Safaris camps listed in the 2019 World's Best Awards Survey.
Representing the best in travel, the annual World's Best Awards are based on the survey which will be run online until 4 March 2019, with the results published in the Augustissue of the magazine. Both T+L subscribers and nonsubscribers' votes will be counted towards the results. Only one online entry per person/email address will be counted towards the results. To learn more about the survey, or to cast your vote, click here.
Wilderness Safaris has been nominated in the survey as follows:
· Category: Best Tour Operator
o Wilderness Safaris
· Category: Best Hotels
o Botswana: Abu ; Chitabe; Chitabe Lediba; DumaTau; Jao; Jacana; Kalahari Plains; King's Pool; Kwetsani; Little Mombo; Little Tubu; Little Vumbura; Mombo; Pelo; Qorokwe; Savuti; Seba; Tubu Tree; Vumbura Plains; Xigera
o Kenya: Segera Retreat
o Namibia: Damaraland Camp; Desert Rhino Camp; Doro Nawas; Hoanib Skeleton Coast; Kulala Desert Lodge, Little Kulala; Serra Cafema
o Rwanda: Bisate Lodge
o Seychelles: North Island
o Zambia: Busanga Bush Camp; Shumba; Toka Leya
o Zimbabwe: Chikwenya;Davison's; Linkwasha; Little Ruckomechi; Little Makalolo; Ruckomechi