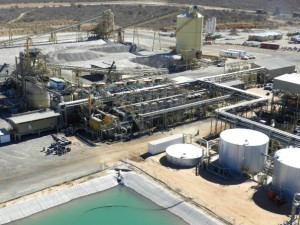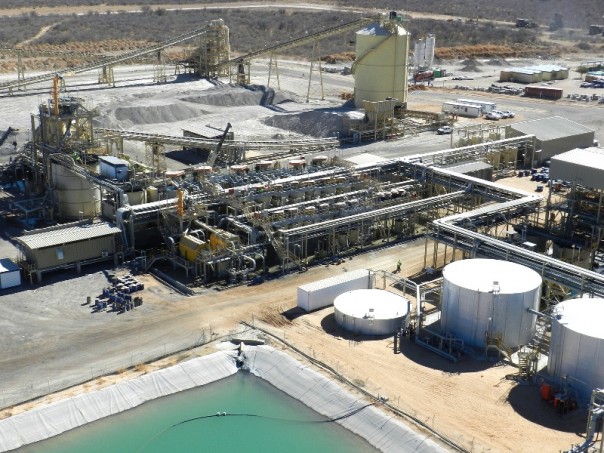 Discovery Metals, the owners of Boseto Copper Project in Botswana says it registered a record metal production of 1,952 tonnes of contained copper and 81,380 oz of contained silver during the month of June while copper production also increased by 14 %.
The company which is subject to a takeover noted that mining production (waste plus ore) for June 2013 was 2.98 Mt. "At the end of June blasted stocks (Ore + Waste) of 2.14 million tonnes were available for mining in the two open pits," it said.
It added that mining during June continued in both the Zeta and Plutus Open Pits saying that within the Zeta Open Pit both sulphide ore and low-grade material were mined while in the Plutus Open Pit, oxide and transitional ores were mined and the first of the sulphide ore was exposed. Overall, there was copper recovery of 87.4% and silver recovery of 84%.
In the same period, 211 kt of ore was processed containing 1.06% Cu and 14.3 g/t Ag and total mill throughput consisted of:  Zeta sulphide ore: 140 kt @ 1.33% copper and 18.6 g/t Ag, Zeta low grade material 51 kt @ 0.35% copper and 4.4 g/t Ag and  Plutus transitional ore 29.3 kt @ 0.95% copper and 9.1 g/t Ag.
Average metallurgical recoveries of 87.4% of copper and 84% of silver were achieved for the month. Overall copper recovery is in line with expectations and silver recovery continues to outperform the original estimates.
Discovery Metals says the concentrate production in June was 5,029 tonnes at 38.8% copper and 503 g/t silver containing 1,952 tonnes of copper and 81,380 ounces of silver. "This was the highest monthly metal production figure from the Boseto Copper Project to date and continues the planned production improvement. Further production improvement is anticipated in July."