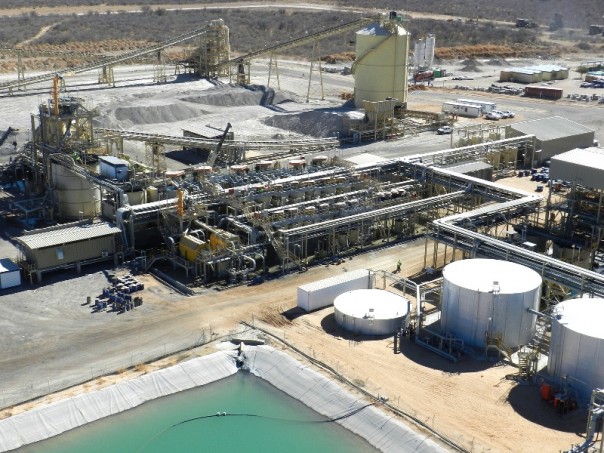 Discovery Metals said it has secured $AU 110 million investment from Castlepines Global Equities Limited that will go towards a number of activities including the development of Boseto Underground mining.
The deal that is preceded by the singing of Binding Memorandum of Understanding is however subject to Castlepines undertaking satisfactory due diligence. Under the deal, Castlepines will acquire 34% stake in Discovery Copper (Botswana) (Proprietary) Limited (DCB), while Discovery Metals will retain 66%.
According to the agreement, the investment by Castlepines in DCB will be for a period of 12 years, and will attract a commercially competitive coupon rate (based on preferred equity return / yield basis by Castlepines). The annual coupon rate is subject to an annual fixed escalation factor.
Discovery Metals Managing Director Bob Fulker said the investment will assist the group with plans to enable the development of planned underground mining development and operations at Boseto.
"The Zeta underground mine has been a key strategic component of the Boseto Development plan since inception in August 2010.This was reaffirmed during our Life of Mine planning that was completed in early 2014," Fulker said.
"The future of the Boseto Operation, and the entire mineral district, lies in the development of underground mining. I have high hopes that within the Boseto Mineral district we will have a minimum of three distinct mines with potentially five declines over the next decade, of which the Zeta Underground will be the first".
Discovery Metals has been looking for funds to keep the Boseto project operational and recently it saw a deal with Cupric Canyon Capital LP, a Barclays Capital backed private equity firm collapse. Part of the funds or $US 5 million will go towards paying-out facility with Cupric Canyon Capital that was agreed under Exclusivity Period.
Castlepines Corporation, which has offices in major cities around the world, is an international equity fund that invests its own and partner equity in major assets for secure, long-term yields.