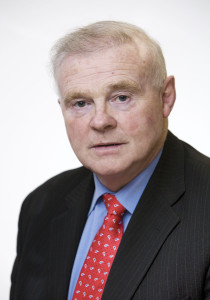 Botswana Diamonds Plc has reported positive results from its year-long Technical Cooperation Agreement with a major diamond multinational.
The company says in an update that 13 specific sites have been identified in the northeast area of Botswana which Botswana Diamonds and the company's partner believe are highly prospective for diamondiferous kimberlites.
Prospecting licence applications have been lodged over the relevant ground and an exploration programme of detailed soil sampling, ground magnetics, gravity and drilling is ready to proceed once licences are obtained.
The Technical Agreement involves the use of exploration approaches developed by Botswana Diamonds' partner to identify kimberlite bodies lying below the Kalahari sand and basalt cover.
Earlier diamond discoveries in Botswana have been at or close to surface.  It has long been believed that other kimberlites lie below the Kalahari sand and basalt which cover most of Botswana.
Botswana Diamonds' partner has developed and refined exploration techniques which they have successfully used to discover buried kimberlitic pipes.  Applying these techniques and using a geological data base compiled by Botswana Diamonds' geologists has identified 13 sites in the area northeast of the Orapa diamond cluster in Botswana.
The targets range from a 3sq km to a 50sq km area.  Once permission to explore in these areas has been obtained, a US$1 million exploration programme will commence which may involve all or some of the following: gravity, magnetic, electromagnetic surveys, systematic soil sampling and eventually drilling.  Botswana Diamonds says it has budgeted to drill 40 holes.
Following the success of the programme in the Orapa areas Botswana Diamonds has extended the Technical Cooperation Agreement until 30 June 2014 so that it can focus on the south and south east of the country.  This means that there will be two separate programmes running simultaneously: target identification and detailed exploration and drilling.  Botswana Diamonds is funded for forecast expenditure in 2013.
John Teeling, Chairman, says however, there is no certainty in exploration.  "What lies under the ground is always unknown until drilled but the results from the work done by Botswana Diamonds and our partner in the past year are promising," explains Teeling.
He says analysing the vast geological database compiled by Botswana Diamonds' ageologists and using our partner's unique techniques, the compamy has identified 13 sites ranging from 3 sq km to almost 50 sq km, which we believe are likely to contain diamondiferous kimberlites.  This enables tightly focused financially efficient exploration in small areas.
"We have applied for licences on available ground.  "The good results from this stage of exploration have led the partners to extend the technical agreement until mid 2014 in order to enable us to also study areas in the south of Botswana.  We have sufficient funds to cover expected 2013 expenditure."