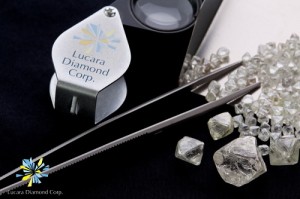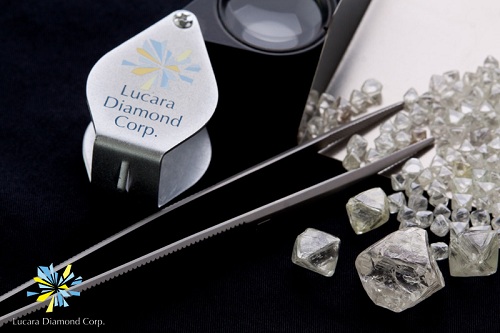 Lucara Diamond Corp. has reported results of its final diamond sale for 2012. The sale of Karowe diamonds was completed on December 17, 2012.
A total of 62 lots were put up for sale containing 62,238 carats of diamonds of which 56 lots were sold achieving an average price of $273 per carat and yielding gross proceeds of $12.03 million. Six parcels containing 18,233 carats were withheld due to low levels of competitive bidding. The sales lots withheld contained diamonds in the finer size fractions.
William Lamb, CEO of Lucara says this final sale of 2012 has Lucara ending the year on a solid note with total diamond revenues from Karowe totaling more than $54 million dollars and the mine exceeding the mid-year forecast of 230,000 carats available for sale.
"We are looking forward to a solid 2013 with consistent production and the achievement of our 2013 sales guidance of 400,000 carats."
Lucara is a well positioned new diamond producer. The Company has an experienced board and management team with extensive diamond development and operations expertise. The Company's two key assets are the Karowe Mine in Botswana and the Mothae Project in Lesotho. The 100% owned Karowe Mine is in production. The 75% owned Mothae Project has completed its trial mining program.