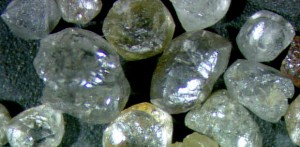 Botswana Diamonds says additional licence has been added to the recently-signed option agreement with a Mozambican company, Morminas, a subsidiary of the EIP Group of Portugal. This now brings the total to three licence blocks that are being evaluated on the Save River in Mozambique, close to the Zimbabwean border.
 The Save River runs south-eastwards and drains an area of Zimbabwe which contains the Marange diamond fields.  Marange itself is predicted to produce up to 16.9 million carats in 2013. Botswana Diamonds' objective is to explore the potential for alluvial and eluvial deposits which may have washed down from Marange.
 The agreement stipulates a six-month exclusivity period during which Botswana Diamonds will review the available data on the licences and undertake preliminary exploration. Initial work has already commenced and a site visit has been scheduled. Should the analysis prove positive Botswana Diamonds will negotiate a long term agreement with Morminas.
 John Teeling, Chairman says by acquiring this additional licence increases the scope of our prospective play close to the Marange diamond fields in Zimbabwe. "The experience and knowledge gained already in Zimbabwe will be invaluable in identifying diamond prospects in the Save region. Our geologists are now reviewing all available data, and given the right results, Botswana Diamonds will negotiate a long term agreement. "