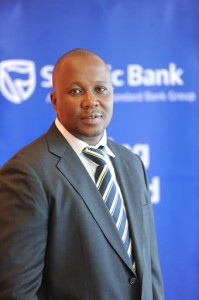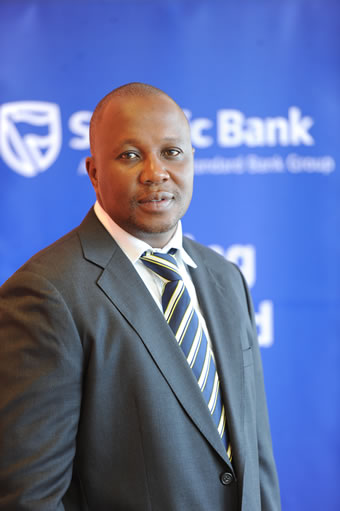 Standard Bank also trading as Stanbic Bank has been ranked the 12th 'greenest' bank in the world and the cleanest in Africa by Bloomberg Markets. According to Bloomberg: "The biggest gain in renewable energy came from a newcomer: South Africa's Standard Bank Group Ltd. ranked 12th after agreeing to underwrite $1.1 billion in government-approved projects, including $314 million for solar parks.As Europe scales back and the US regroups, such initiatives may become the seeds that sustain growth in the green landscape."
This was the third annual ranking by Bloomberg Markets to assess the top 40 global banks based on their lending to clean-energy projects and reduction in their own power consumption and carbon footprints.
Alastair Campbell, Executive Vice President, Power & Infrastructure Finance at Standard Bank, says the Bank's entry to the  rankings is the result of three years of behind-the-scenes work commencing from the government's first announcement of the renewable energy programme and its subsequent evolution into the current renewable energy independent power producer (REIPP) programme.
"We have adopted a proactive approach to this strategic and socially important sector and actively sought out deals to underwrite. We're delighted to have our commitment to the sector acknowledged with an international no.12 ranking," he says.
He believes its ranking may yet improve, given the Bank's commitment to government's renewable energy programme "as the next two to three years will continue to be a time of intense activity not just domestically in South Africa but on the African continent.
Given that the government's strategy envisages 3,725 MW being tendered in the first three years, it is clear that the scale is enormous – perhaps R60-70 billion of capital is required, of which the quantum of debt will be approximately 70%. The ranking was based on the Bank's success in first round of the REIPP procurement process, backing a total of 11 wind and solar projects valued at R9.4 billion.
In the second round the bank is participating in a further seven deals (out of 19) valued at R7.1 billion. These deals have been awarded preferred bidder status and are due to close shortly. Campbell says the bank is hoping that its market leader status will continue as the third window gets under way in August.
In the first round, the Bank, which serves as a parent to local Bank Stanbic Bank Botswana, provided comprehensive corporate and investment banking services to all its clients, including underwriting R9.4 billion worth of debt, providing interest and currency hedges, carbon trading credits, and corporate bonding and guarantee facilities. Its mandated clients comprised 338MW of wind and 235MW of solar photovoltaic (SPV), out of the combined 1416MW per year expected to be produced by all the projects, making it the largest funder of the 28 wind and solar power projects awarded in the first round.
"This leading position was made possible by our in-depth understanding of the sector and the South African market," said Campbell.Bidding rounds are scheduled to take place annually until the initiall allocation of 3725MW has been awarded. Mr Campbell is confident that Standard Bank will play a meaningful role in each of the roll-outs. He says Standard Bank is already busy preparing financing packages to support the third bidding window.
To ensure its readiness for this multi-year process, Standard recently signed a R20 billion Funding Support Agreement for Renewable Energy Projects in South Africa with the Industrial and Commercial Bank of China (ICBC), the bank's single largest shareholder."Furthermore, we believe that the procurement process that South Africa has run is likely to be used as a blueprint for the rest of sub-Saharan Africa to follow in terms of renewable energy," says Campbell. In addition to South Africa, general interest in countries such as Morocco, Kenya, Namibia, Botswana and Ghana are readying themselves for the roll-out of comprehensive renewable energy programs.
Bloomberg also looked at what banks were doing to reduce their own environmental impact, and here Standard Bank's rating was boosted by various initiatives, particularly its new Rosebank building, rated five-star by the Green Building Council of South Africa. "The Bloomberg ranking represents Standard Bank's commitment to sustainability in every aspect of our business operations in South Africa and elsewhere, and is physically manifested in the structures we build. Our newer buildings are built to optimise energy efficiency," says Campbell.