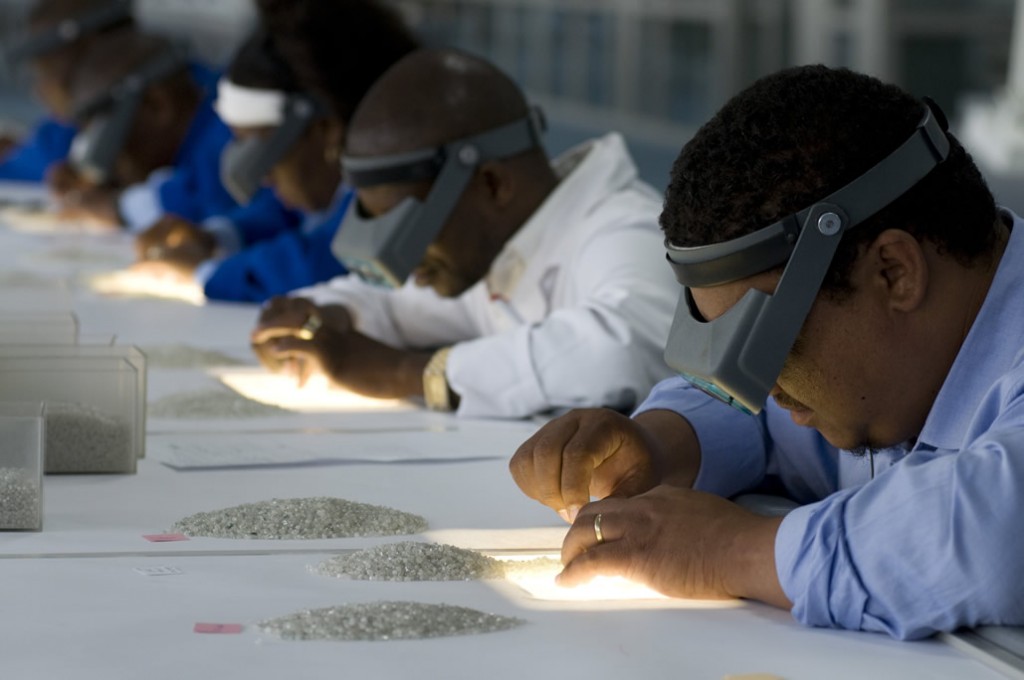 China's Ambassador to Botswana, Zheng Zhuqiang has committed to promote Botswana diamonds in China as part of his mandate of enhancing bilateral relations between the two countries.
Speaking during a visit to Jwaneng Mine , Ambassador Zhuqiang commended the mine for its active role in the international mining space. "I am very impressed with your mining processes and fascinated by your pit. I commend you for being the biggest diamond producer by value, in the world. This visit has enlightened me more on Botswana's economic backbone, being the country's  diamonds and I will ensure that I tell the good Botswana diamonds for development story to the people of China" he said.
Ambassador Zhuqiang who was visiting Jwaneng Mine for the first time, said that although China does not produce diamonds, the market for the natural resources in his country is on the increase, an opportunity he said he would use to tell his compatriots about Botswana and her resources.
For his part, the General Manager of Jwaneng Mine, Mr Albert Milton highlighted China's significance in the diamond pipeline. "China is the second largest diamond market, after the United States of America. About 15% of diamonds sold in China are from Botswana. We at Jwaneng Mine, and indeed the rest of Debswana value this contribution.
As part of the visit, Ambassador Zhuqiang and his delegation were taken through a tour of the Jwaneng Mine pit and apprised on the mine's sustainability programmes, including its commitment to Zero Harm, a safety initiative.