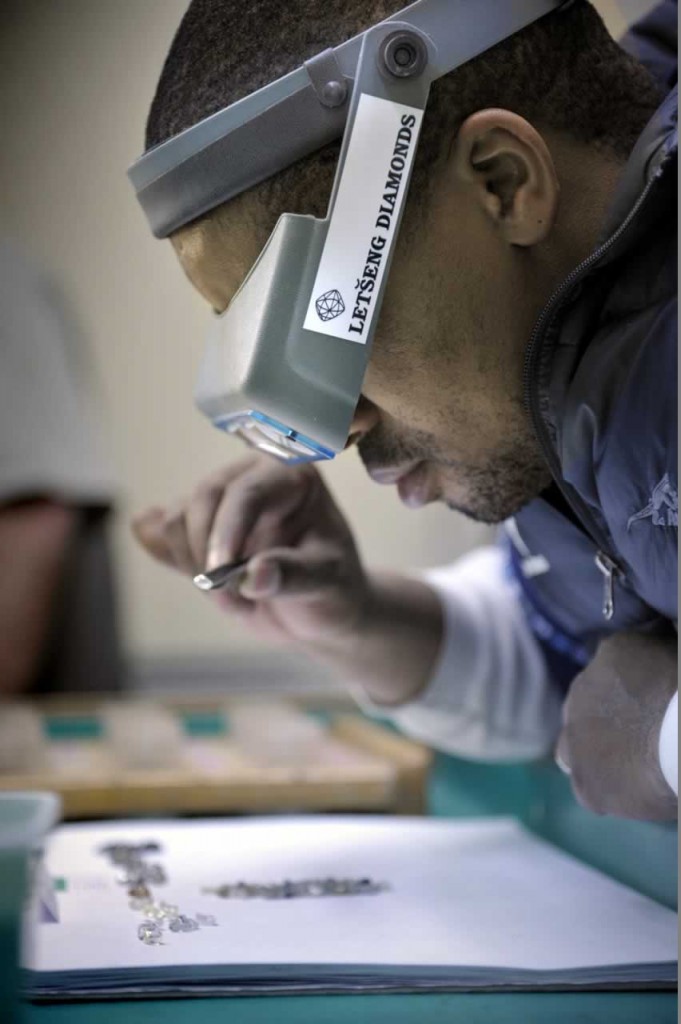 Gem Diamonds Limited has announced its half year results for the six months ending 30 June 2014 which showed revenues were up 54% from US$96.5 million in the first half of 2013 to US$148.9 million.
Underlying EBITDA was up 87% to US$62.2 million, with attributable profit at US$19.7 million while cash on hand of US$113.9 million as at 30 June 2014 (US$98.4 million attributable to Gem Diamonds.
On the operational front, Letšeng mine in Lesotho recovered 54 678 up by 29% from the same period in 2013 with an average value of US$2 747* per carat achieved for the first five tenders of 2014, up 58% (US$1 741* per carat in H1 2013).
The mine also recovered 3 diamonds greater than 100 carats; a 162.02 carat, a 161.31 carat and a 132.55 carat, achieving a total sales value of US$21.0 million. Ore treated at Letšeng stood at 3.2 million tonnes, up 6% (3.0 million tonnes in H1 2013) and waste tonnes mined of 10.0 million tonnes, up 2% (9.9 million tonnes in H1 2013).
Gem Diamonds said the Phase 1 capital project at Ghaghoo mine in Botswana has been completed on time and on budget while the processing plant being commissioned, with 2 400 carats recovered as at end of June 2014. The development of three production tunnels on Level 1 underway and production build-up is also underway.
Clifford Elphick, Chief Executive of Gem Diamonds, said the first half of 2014 was a very strong start to the year for the company with an exceptional performance at Letšeng. He added that the ongoing focus on low capex, value accretive projects, resulting in increased diamond liberation and reduced diamond damage have been implemented at Letšeng and are bearing fruit.
"This, together with the current mine plan and the higher proportion of Satellite Pipe ore mined during the Period, has resulted in a 29% increase in carats recovered compared to the corresponding 2013 Period. Strong sales and robust demand throughout the Period has underpinned the positive start to the year."
Elphick said at Ghaghoo, good progress has been made with the mine having been built on time and on budget and commissioning has begun. The first diamonds produced during the commissioning of the plant have, as anticipated, been of a higher quality and average size than those mined during the exploration phase.
"A 20 carat and two 10 carat diamonds have been recovered from the first 2 400 carats recovered as at end of June 2014. This compares to the largest diamond recovered in the exploration sampling of 7 carats. During the development of the underground production level a significant ingress of water was encountered which has been dealt with quickly and efficiently. It is not anticipated that there will be any impact on the planned production targets for 2015," he said.
Elphick added that extensive mineral resource management work following the latest drilling and evaluation campaign at Letšeng has greatly enhanced the resource and reserve position of the Company, approximately doubling Letšeng's in-situ value of the reserve to US$ 4.6 billion. Letšeng's entire optimal open pit, with a life of mine of 21 years, is now fully contained in the Probable Reserve category.