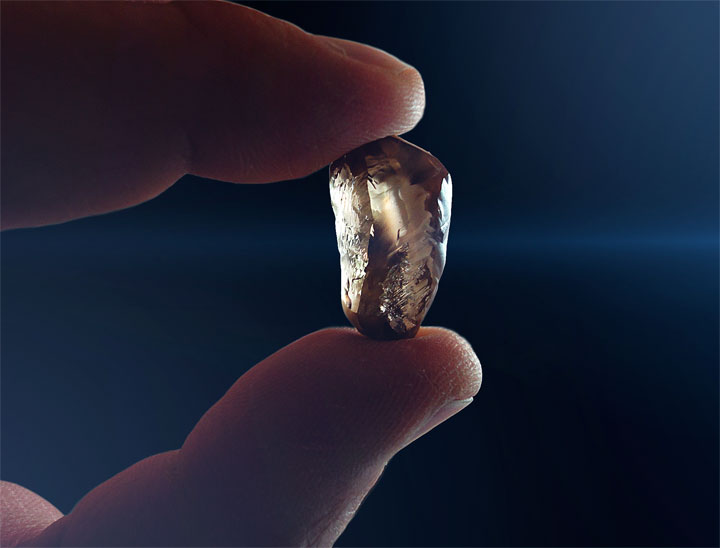 Lucara Diamond Corp. said it will hold its third Exceptional Stone Tender for 2014 in October and viewings in Gaborone will be conducted from October 6 to 8; in Antwerp from October 13 to 21 and the tender Close at 16:00 on October 21.
The sale features seven Type 2A diamonds of greater than 100 carats, including a 239 carat and a magnificent 204 carat diamond of exceptional color and quality.
William Lamb, President and CEO said the Karowe Mine production puts Lucara as an industry leader in the supply of large and exceptional stones.
"This sale, our third of 2014, highlights the continued success, and value, of this unique operation in northern Botswana."
Lucara is a well-positioned diamond producer  and its two key assets are the Karowe Mine in Botswana and the Mothae Project in Lesotho. The 100% owned Karowe Mine is in production. The 75% owned Mothae Project has completed its trial mining program.