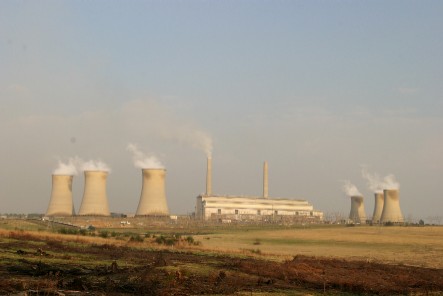 Eskom, the South Africa's state power utility said it has declared a power emergency with large industrial customers, requiring them to
urgently reduce their electricity usage by 10% from 3pm to 8pm (November 23).

The corporation said in a media alert that the declaration of a power emergency follows in addition to the implementation of stage 2 of load
shedding earlier on Sunday (November 23).
"The power system has experienced an increase in electricity demand due to the weather conditions and an increase in load losses as a result of multiple tripping of generating units at the Majuba and
Matimba power stations. Eskom has lost a total of 1 700 MW of generating power."

It added that it was now following the protocol in terms of its emergency procedures in order to secure the power system.

"Due to loss of additional generating capacity, Eskom implemented stage 2 of load shedding at midday today and this will continue
until 10pm tonight."

The risk of load shedding for tomorrow and Tuesday is medium to low.

This is owing to steady progress made in building reserves to limit the risk of load shedding next week. "Eskom calls on all electricity users to urgently switch off geysers, pool pumps and all non-essential appliances in order to allow the
power system to recover."