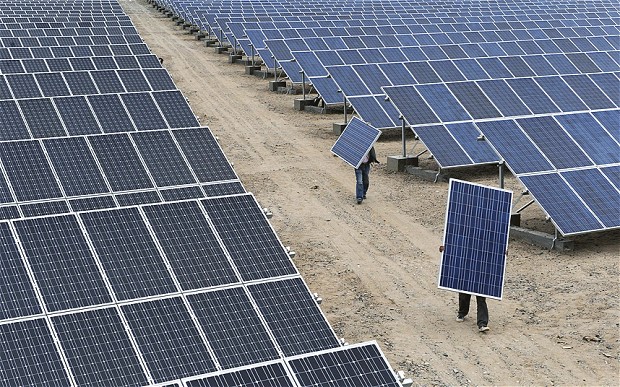 Botswana Development Corporation (BDC) continues to lead the charge in driving debate and provoking impactful ideas on how to champion increased sustainability. The Corporation's most recent effort comes in the form of sponsorship of the International Conference on Clean Energy for Sustainable Growth in Developing Countries. The conference was held from the 16-18 September 2015 at Majestic Five Hotel in Palapye.
The mandate of the conference is in direct alignment with BDC's own mission to "provide, facilitate and support financing of commercially viable enterprises in order to contribute to the sustainable development and economic growth of the Botswana economy." In its efforts towards serving as an innovative and sustainable development finance institution, BDC strives to promulgate economic activity with long-term, sustainable impact to strengthen industry and economy.
BDC Managing Director, Bashi Gaetsaloe said platforms such as these are integral in their ability to promote the exchange of ideas and provide intellectual, rational debate on some of the big questions of our society.
"How can we ensure a more sustainable economic future for our country? What limits our ability to ensure clean energy and how do we overcome these? How do ensure commercially viable industries that contribute to the development of Botswana's resources and overall economy? To have some of the leading thinkers and influencers make a concerted effort to address these and many other questions is phenomenal, and we as BDC fully support this kind of engagement and action."
Hosted by Botswana International University of Science and Technology (BIUST), the conference saw an impressive panel of speakers whose primary aim was to address issues of clean energy and sustainable growth. An annual platform for debate and idea sharing, the conference was this year centred around the theme of "Trends in Energy Service Provision for Sustainable Development." The conference was officially opened by Kitso Mokaila, Minister of Minerals, and Energy& Water Resources.
"Approximately 1.3 billion and 3 billion people in the world do not respectively have access to electricity and to good cooking systems or infrastructures. Therefore, the UN has adopted Sustainable Energy for all, which makes cleaner, more efficient and more accessible energy a priority agenda for nations," noted Professor M.T. Oladiran, Chairperson of the Local Organising Committee.
"Energy availability is a fundamental requirement for wealth generation, poverty eradication and sustainable growth of nations. Without a reliable and efficient provision of energy services modern society is hamstrung. Industry, agriculture, commerce, public service and administration, all depend on sufficient and reliable energy supply."
The theme of this year's conference comes on the back of increased energy demand, environmental constraints, and fluctuating prices that can inhibit energy supply systems. The Conference aimed to enhance capabilities to undertake broad national energy studies, integrating available energy resources, infrastructure, and the current and future demand and supply options. This works to develop comprehensive and robust energy strategies, projects and procedures.  
"Clean energy should be prominent because it can be provided in distributed systems without requiring massive generation facilities, extensive grid networks and other challenges associated with traditional energy services," added Professor M. T. Oladiran. He further encouraged more tripartite relationships between Government, the private sector and BIUST in order to better address some of the challenges of energy provision.