Galane Gold Ltd. said it has completed the sale of its Mupane gold mine in Botswana to Hawks Mining Company Proprietary Limited ("Hawks Mining"), a company registered under the laws of Botswana and owned by certain individuals forming part of the Company's local Botswana management team (the "Transaction").
The full details relating to the Transaction were set out in our press release of February 7, 2022 and as of May 3, 2022 all the conditions for the completion of the Transaction have been met.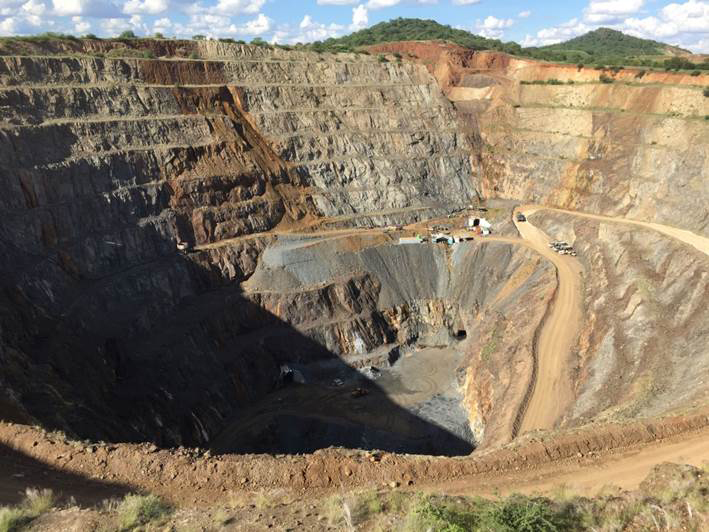 "As the cornerstone of Galane Gold for the last 11 years, Mupane has been a critical part of our operations and a springboard to other opportunities, while also providing certain challenges to enable building a strong executive team. We transitioned Mupane from an open pit short-term high-cost producer to an underground mine, with an extended life and significantly reduced operating costs. We have now leveraged those skills to put Galaxy into commercial production, and endeavour to do the same at Summit.
The Transaction also significantly improves our balance sheet and provides an opportunity for Galane Gold to provide a greater return to our stakeholders," said Nick Brodie, Chief Executive Officer.
Cedric Sam of Hawks Mining said, "We thank Galane Gold for the support they have provided in helping us complete this transaction and look forward to their continued guidance. This is a very exciting and important event with the only producing gold mine in Botswana being transitioned into majority local ownership. This is a significant first step for Hawks Mining, who like Galane Gold, intends to build a team to take on other opportunities specifically in Botswana."
Ravi Sood, the Chairman of Galane Gold, added, "I would like to reiterate that our experience with Mupane in Botswana over the past 11 years has been outstanding in every respect. While we are sad to be leaving such a constructive and progressive country, we are very pleased to be part of a transaction that will result in one of the largest businesses in the country becoming wholly-owned by the local management team."
About Galane Gold
Galane Gold is an un-hedged gold producer and explorer with mining operations and exploration tenements South Africa and New Mexico. Galane Gold is a public company and its shares are quoted on the TSXV under the symbol "GG" and the OTCQB under the symbol "GGGOF". Galane Gold's management team is comprised of senior mining professionals with extensive experience in managing mining and processing operations and large-scale exploration programmes. Galane Gold is committed to operating at world-class standards and is focused on the safety of its employees, respecting the environment, and contributing to the communities in which it operates.