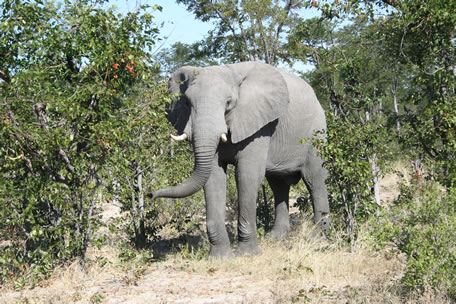 The Ministry of Environment, Wildlife and Tourism will be hosting a workshop organised by the United Nations Office on Drugs and Crime entitled "Taking the proceeds from wildlife and timber trafficking – Asian and African experiences" in Gaborone on the 3rd – 5th June 2014 Phakalane Golf Resort at 0830hrs.
According to the ministry, concern has been raised on the upsurge in poaching and trafficking of wildlife and forestry products. It is estimated that the value of wildlife trafficking alone is between US $10 to 20 billion.
Timber related crime, commonly referred to as illegal logging, is spreading at an alarming rate with huge tracks of land being decimated annually. Illegal logging accounts for 15-30% of forestry products in trade globally.
An Interpol and the UN Environment Programme Report published in 2012 estimated illegal logging, including processing, to be worth globally between US $30 to 100 billion.
The revenues accrued from this illicit trade are taken as profits, re-invested in the illegal trade itself or used to fund terrorism, insurgencies and civil unrest in countries internationally.
The workshop will bring together prosecutors dealing with wildlife and environmental protection, experts on asset forfeiture, investigators from police with asset recovery background from Southern Africa and South East Asia and customs officials from Southern Africa and South East Asia.
Inter- Governmental Organisations and Non-Governmental Organisations such as the World Wildlife Fund for Nature, Convention on International Trade in Endangered Species, Interpol, the World Bank, World Custom Organization, European Forest Institute and the Egmont Group will also attend.
The purpose of the workshop is to bring together all relevant agencies to raise awareness of the importance of using financial investigation and anti-money laundering techniques to tackle transnational organized crime involved in the trafficking of protected wild fauna and flora as well as to design specialized training programmes. Delegates from source, transit and destination states in Africa and South East Asia will endeavour to:
·         Better understand the benefits of 'following the money';
·         Build operational relationships and facilitate the speedy exchange of intelligence and information between both continents; and
·         Set up priorities for regional and country specific activities to build the capacity in locating and seizing proceeds of wildlife and timber trafficking.