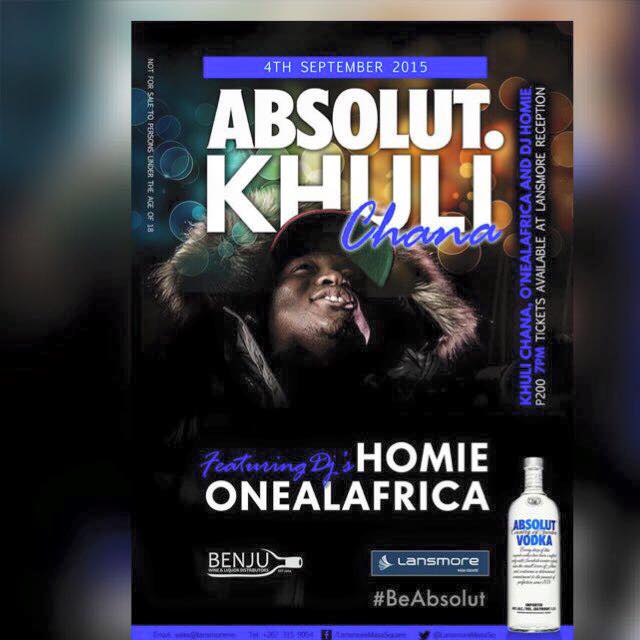 Motswako talent and brand ambassador of Absolut Africa, Khuli Chana, takes the spotlight with local talents, DJ Homie and OnealAfrica this Friday.
Avid fans have already begun their countdown to the big night on Friday 4th September, 2015. The event is hosted at Absolut Gaborone, collaboration between Lansmore Masa Square and Benju. Set against the heartbeat of Gaborone in the new CBD, and all the dazzling views this promises, the event is billed to be an unforgettable night of music, dance and passion with a taste for all.
This comes as no surprise, as Lansmore and Benju have partnered on numerous occasions to bring Batswana only the finest. Recent soirees have included, amongst others, the annual Chivas Whiskey Tasting and Food Pairing evening as well as some big headliners at Absolut Gaborone as Euphonik and DJ Fresh.
It's clear there's only one place to be this Friday night, and the countdown has begun!