Wilderness Safaris has launched the Wilderness Moments Photographic Competition, to encourage all guests, staff and partners who have travelled with the company in the last 34 years to "Take their best shot at a purposeful journey". Entries open on 10 September and close on 15 October, with the winners announced on 15 November 2017.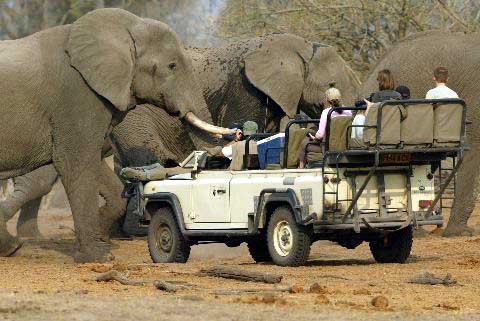 As part of Wilderness Safaris' #PurposeIsTheNewLuxury campaign, the main aim of the competition is to entrench the company's core reason for being – to conserve and restore Africa's wilderness and wildlife by creating life-changing journeys and inspire positive action. The five categories of the competition therefore focus on Wilderness Safaris' purpose and its 4Cs sustainability ethos – namely Best Wildlife, Wilderness, Conservation and Community/Culture categories, as well as a fifth category focusing on how 'Our journeys change lives'.
"This is about much more than just another photographic competition. The 'Our Journeys Change Lives' category allows everyone a chance to enter, as it will not be judged by the technical proficiency of the image but rather by the combination of the image and supporting story that encapsulates either how the entrant has been part of the Wilderness Safaris journey, how a journey with Wilderness Safaris changed the entrant's life, or how the entrant has seen someone else's life changed by Wilderness Safaris", said Chris Roche, Wilderness Safaris Chief Marketing Officer.
"With more and more of the world's discerning travellers looking for purposeful experiences and recognising the positive impact of that travel, we want to collect and share the many life-changing stories we know are out there. By inviting guests and our partners, as well as staff, to participate in the competition, we believe that a comprehensive collection of photographs and stories will be gathered; we are excited to share these moments, this time through the eyes and mouths of those who are actually experiencing them", added Roche.
The judges, a panel of photography experts, comprise Mike Myers, Ona Basimane and Caroline Culbert. Altogether these three have more than 40 years of experience in photography; but more significantly, each can tell a unique life-changing story of how the camera positively changed the course of their destiny. What is more, the inspiration these individuals glean from the bush, from conservation and from the multicultural community around them make them true Wilderness Safaris ambassadors and worthy of the task ahead.   
Guests and current staff will be judged and awarded prizes separately. The overall guest prize is an eight-night safari for two people sharing, at their choice of Classic or Adventures camps in Botswana, Namibia, South Africa, Zambia or Zimbabwe, including Wilderness Air charters into/out of camp. A similar five-night safari for the winner of the staff competition is to be awarded. Each guest category winner will win a three-night safari while a shortlist of photographs from both guests and staff will also be entered into the People's Choice category, where members of the public can vote and prize winners receive a Wilderness Safaris gift pack.