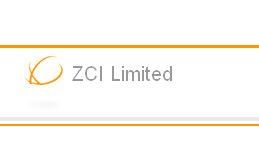 ZCI Limited, the owners of African Copper mine in Botswana, has registered improvements in  performance over the financial year and generated an operating profit from its mining operations, while significantly reducing its overall net loss.
Bermudian registered public company added that the improvement was as a result of a significant increase in the production of tonnes of copper in concentrate, mainly due to improved recovery rates achieved as greater plant throughput as the plant became more stable –we processed 801,901 tonnes of ore in 2013 compared to 738,921 tonnes in 2012 –a 9% increase.
The all the ore processed during the current financial year came from the Thakadu pit with an average grade of 1.78%. In 2012, the average grade was 1.93% with 73% of the ore coming from the Thakadu pit and the balance from the Mowana pit.
ZCI added that the recovery rates increased to 66.5% from 48% for the year as whole, with the latter months of the financial year recording substantially higher recoveries. During December 2012, we recorded our highest recovery rate to date at 95.6%. This reflects the decline in the relative percentage of oxide ore processed through our plant, and the increase in that of higher-recovery sulphide ore from the Thakadu open-pit.
Looking forward, the company said a strong copper price for the coming period will have positive implications for the profitability of the group's operations.
"A key driver in the Company's future direction is the need to create value for shareholders. Sustainable growth is a key component of any future strategic direction of ZCI," it said.
"The Board is continuing to work towards realizing the full value of its investments, and will pursue all relevant opportunities to unlock value and put the group in a position to build a more diversified investment portfolio providing sustainable growth for its shareholders."
ZCI said the engagement of Rand Merchant Bank Corporate Finance (RMB) to realise value from the investment of ZCI in African Copper Plc (ACU) was an important first step in that direction. "ZCI received a number of proposals in this process, but the nature of these proposals were such that its board did not believe them to reflect the intrinsic value of ACU and accordingly chose not to proceed with any of those proposals."
According to the company's abridged audited financial results for the year ended 31 March 2013, revenues increased to US$60.5 million from US$ 42.8 million in the prior year and gross profit from mining activities to US$15.1 million from US$3.4 million loss in the same period in 2012.
There was a record production levels in March 2013, and copper produced in concentrate 37% higher than 2012 with a recovery rates increase by 37% year on year.