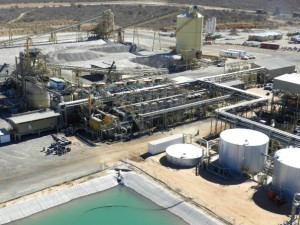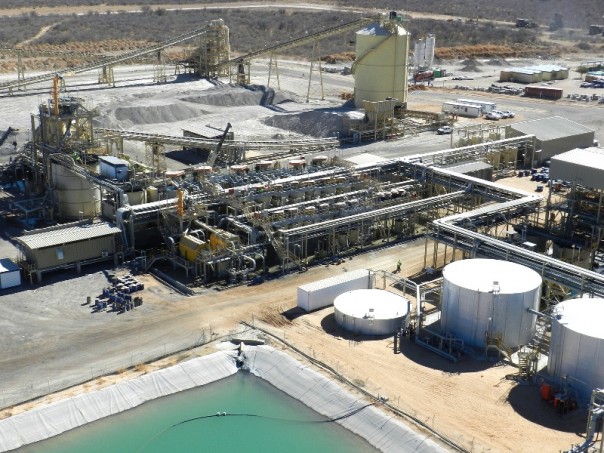 Discovery Metals has released the July operational update for its flagship Boseto Copper project in the north-western of Botswana. According to the company, metal production of 1,915 tonnes of contained copper and 87,749 oz of contained silver was registered during the period. The silver production improved by 8% over the June performance and there was an overall copper recovery of 80% and silver recovery of 84% with the Zeta sulphide ore recovering 91% copper and 86% silver.
Mining
Discovery Metals said mining during July continued in both the Zeta and Plutus Open Pits with mining production (ore plus waste) for July 2013 recorded at 2.97 million tonnes.  At the end of July blasted stocks (ore plus waste) continued to improve with 3.1 million tonnes available for mining in the Zeta and Plutus Open Pits. Within the Zeta Open Pit both high grade and low grade sulphide ore material was mined, while in the Plutus Open Pit, oxide and transitional ore were mined.
Concentrator
During July, 208kt of ore was processed containing 1.15% Cu and 15.7 g/t Ag. Total mill throughput consisted of:  Zeta high grade sulphide ore: 118kt @ 1.39% Cu and 21.5 g/t Ag;  Zeta low grade material: 22.9kt @ 0.33% Cu and 5.6 g/t Ag and Plutus transitional ore: 67kt @ 1.01% Cu and 7.5 g/t Ag.
The average metallurgical recoveries of 80% copper and 84% silver were achieved for the month. Overall copper recovery is in line with expectations with silver recovery continuing to outperform original estimates.
Metal production
The company revealed that concentrate production for July was 4,748 tonnes at 40.3% copper and 575 g/t silver containing 1,915 tonnes of copper and 87,749 ounces of silver.