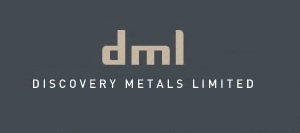 Discovery Metals said the next phase of work for the following six months on its Lobatse Manganese Project will be largely desktop compilation studies on the Molapo farms complex and the Iron Oxide Copper Gold (IOCG) targets.
The company said a review of the recently completed Nnywane soil sampling program was completed. "The anomalies identified from this program were found to be due to stratigraphic variations, rather than minerals of economic interest. No further work is planned in this area in the immediate future," DML said on its quarterly update.
The Lobatse Manganese Project is a joint venture between DML and JOGMEC focused on exploring for manganese and other commodities in southern Botswana. The terms of the Lobatse Manganese Project require JOGMEC to contribute A$600,000 towards exploration expenditure during the earn-in period in return for a 67% aggregate equitable interest in the Lobatse Manganese Project. During Q1 FY15, JOGMEC met all its obligations under the agreement and has accrued a 67% interest from cash it contributed. The project is now in the pro-rata funding period.
"The earn-in period for the JV will be deemed complete once JOGMEC have paid their outstanding costs. DML will remain as operator of the JV."
The Otse drilling program was concluded with no further anomalies identified and no further work is planned.