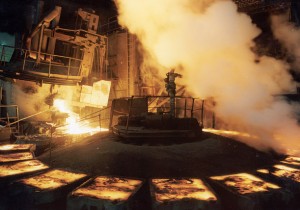 TNMC says it has achieved another milestone in its efforts to implement its ABC Strategy targeting optimised performance as a shipment of 1,300 tons of nickel matte produced by BCL from TNMC concentrate for Norilsk Nickel Harjavalta refinery in Finland.
This pilot batch will be followed by a more substantial shipments of matte scheduled for dispatch late in 4Q this year.
The pilot shipment of matte to overseas facilities of Norilsk Nickel for treatment is closely related to the objectives set by TNMC management within the framework of its ABC Strategy.
"The Strategy envisages, inter alia, establishing direct relationships with BCL smelter to toll treat concentrate produced at Phoenix Mine in Botswana and deliver part of the resulting matte product to overseas customers," Norilsk said.
Since this month, a Norilsk Nickel Group entity, Harjavalta refinery in Finland, has joined the ranks of such customers through the combined effort of TNMC team and Norilsk Nickel Headquarters.
"Delivery of matte produced from TNMC concentrate in Botswana to the NN treatment facility overseas offers to TNMC an opportunity to step forward and demonstrate outstanding operational results in today's tough economic environment."